Now, we do a pretty good job planning for natural events such as hurricanes, tornadoes and earthquakes. If you live in parts of the world affected, then you plan and prepare. Same thing in business, we have continuity plans that address each and every possible scenario that could be faced. Leaders worry about the health, safety and welfare of their clients, employees and the public that spends time with their organization. The C-level offices are ready to address these issues and many more, from supply management issues to demonstrations against their brand. The volumes of procedures and policies are immense and required, but they typically forget one of the more vulnerable areas – the cyber event.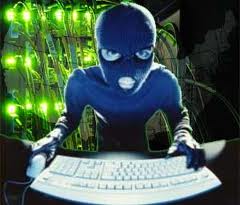 Estimates are that the costs associated with cyber events around the world equal about $400 billion dollars a year. That is a significant impact to our global economy and something that cannot be ignored in C-suites around the globe. Some organizations are very aware of the value associated with their IT infrastructure and data resources. However, most businesses do not fully grasp the impact of a cyber event on their data resources. With the value of data resources soaring higher each year, businesses must strategically develop a continuity plan to address the devastating impact of a cyber event. Here are three stages distinct phases of planning:
Prevention – Incorporate effective cyber defense methods with flawless compliance to effectively reduce risk.
Inquiry – Network forensics and metadata analysis opens the doors to complex solutions. Understand the threat and analyze all the opportunities.
Recovery – Effective security mechanisms should be in place to prevent "migration" of the threat(s) to alternative sites.
Cyber events can last a long period of time and a well-developed Business Continuity Plan will position you to protect your data assets and the viability of your company. Like any other continuity plan, C-level leaders must understand the plan, then rehearse and troubleshoot every step to ensure success when the time arrives for the event. In today's world, it is not a question of if but clearly a question of when.