Merge and purge is not just a technique in managing data, but it also applies to the C-suite and how the business utilizes big data. Metaphorically speaking, the concept of merge and purge is now being applied to the roles of the CTO and the CMO. Traditional roles dictate that the CTO is responsible for database management and strategies, with the final end product being fed across the hall to the CMO. This trend is starting to reverse the traditional roles, and CMOs are taking charge and managing the raw data being managed. The unusual merge of these roles is stemming from the need to have control over the data along with requirements to have immediate access to clean data sets. CMOs are now beginning to call the shots in data management from start to finish.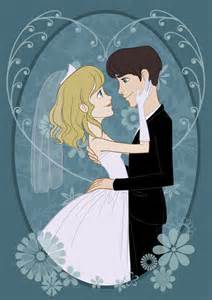 This trend, of course, is a bit alarming to the CTOs across the spectrum, who want to ensure that gathered data is handled properly, to ensure the most accurate results are gleaned. This role is also more traditionally held in the IT department, and a move to marketing oversight can be a bit disturbing to the purists in IT. As the demand for quality data increases, leaders must find a way to combine the two roles, without degrading the value of the data. Communications across these two frontiers must significantly improve to capitalize on the needs of the two departments. Recent studies have shown that over 70% of marketers intend to implement big data programs over the next two years. This clearly indicates the data available is becoming more valuable to CMOs and their marketing efforts.
As traditional roles are starting to melt away, CTOs and CMOs are seeking to reach a happy marriage within the big data arena. The successful "merge and purge" of these departments are becoming more crucial in developing strategies and services for business. This new relationship directly reflects on the basic tenets of data quality tools, through merge and purge.
The definition of merge and purge is the act of comparing data in two or more data sets, matching, then refining the data into one usable source. It seems the C-suite is using that same basic concept to merge and purge competing departments to provide more tangible results with data.
Data Ladder is the right partner, in the right position to facilitate this happy wedding in the C-suite. Our premier software DataMatch Enterprise is the right choice to get accurate and timely results that benefit our newlywed couple. Reach out to dataladder.com and download a free trial of our software and see the results for yourself.