Tired of return mails? Frustrated with fake and invalid addresses affecting the quality of your records? Our address validation and standardization module will help you get deliverable addresses and bring down the cost of return mails.
Here's everything you need to know about postal address verification and validation, its importance in your business and why you need a software solution to keep your address health in check.
Let's get started.
What is Address Validation, Verification and Standardization?
The process of checking a mailing address against a reliable, authoritative database like the USPS database, the Canada Post (government databases) to verify if the address is valid is known as address validation.
When the address matches the address given in the official database, then it is, 'validated' meaning it's a real and valid address. If the address does not return a valid result, then it is considered as, 'invalid,' meaning the address does not exist.
This process of checking or matching the address to determine validation can also be termed as address verification. 
The process of updating and implementing a standard or format across your address data is termed as address standardization.
What are the Common Problems with Address Data?
Address data is often found to suffer from: 
Incomplete information (missing a street name, a block number, a ZIP code)

Invalid information (fake addresses and ZIP codes)

Incorrect information (typos, misspelled names, poor format such as use of abbreviations)

Inaccurate information (inaccurate apartment or house numbers)
All these problems make address data one of the most difficult to tackle in a data source. Furthermore, it also significantly raises the cost of return mails while also hampering a business's reliance on address data to make crucial business decisions.
Most of these problems occur due to user input errors and the lack of proper data standardizations or data controls in place. For example, some people will choose to just write the ZIP code but not the complete address, some will simply forget writing the ZIP code, or some will write an incomplete address. Some give a fake address. Whatever the reasons for data errors, one thing is certain – for a business to use its data, it's necessary that the data is clean and valid.
How Do You Achieve Address Validation?
As easy as it sounds, address validation is a complicated process that cannot be accomplished manually. You will need to invest in a solution that allows you to perform a number of important tasks to get clean, usable, valid addresses.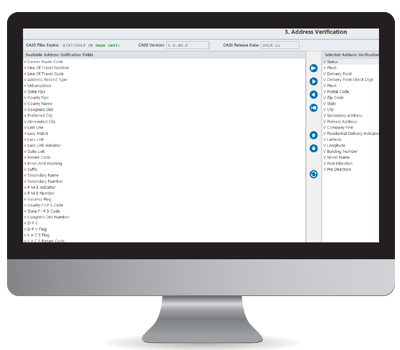 These would be:
Cleaning Addresses: 

Before validating an address, it must be cleansed. This means any errors, typos or missing information must be corrected before it can be matched to a government database. Not performing a cleanup will make it impossible to properly validate address data.

Parsing Addresses: Part of address cleanup requires you to parse or break down different parts of addresses (city, state, ZIP code etc) and fixing them at different levels. For example, with DataMatch Enterprise, you can specifically fix ZIP codes and ensure that it meets ZIP+4 or ZIP+6 postal codes.
Standardizing Addresses:

Formatting issues are frustrating and affect your data quality. Once you've cleansed and parsed your data, you will need to standardize your data and ensure that it meets a consistent format throughout. Luckily, with a tool like DataMatch Enterprise, you don't have to do it manually. You can define or select from formatting options given in the tool to standardize data across the board. So for example, you want all "St." to be written as, "Street" or all, "No." to be written as "#" and so on. Be sure you standardize data according to the guidelines provided by your government.

Data Matching:

This is the process where your data is matched against the government database. If your address data is clean and standardized, this process takes minutes. You can use to match the whole address or just parts of the address using DataMatch Enterprise's address matching solution. Do note that this matching is not done based on mere exact matches, rather it's done based on 50 active elements including geo-coded locations, meaning you can validate addresses right to the T!

Data Merging:

This is a final (but an optional one) process of address validation. Once you have the right records, you can go ahead and create a single master record that can be integrated into third-party apps.
This entire process is cumbersome and would take a data talent team months, if not years to achieve. Add to this the piling up of new data and you're constantly in a race against time. Hence, an automated address validation solution saves up on time and effort, allowing you to implement a holistic quality framework that would include cleaning, matching, validation and merging.
Why Do You Need to Verify or Validate Your Addresses?
For the simple reason – costs. 
Undeliverable addresses and return mails are costly for both the Postal Service and to the business. As of 2016, nearly 6.6 billion mail pieces were undeliverable. That's a lot of money down the drain.
Other than costs, addresses play a vital role in strategic decision-making. Say a business wants to expand its services or wants to target a specific audience in a certain geographic region, it will require valid address data. Furthermore, it plays a significant role in improving customer relationships. People want businesses to be responsible for their data and provide them with personalized experiences. Part of this experience is to get your data verified and validated.
How Does DataMatch Enterprise Help?
Our product is CASS Certified, meaning we meet and exceed USPS requirements for address quality and accuracy. We also help you with bulk address validation ensuring elements such as Zip codes, town, and city names are verified and validated.  The best benefit of using Data Ladder's DataMatch Enterprise? The software finds and matches data even if it is incomplete with a 96% accuracy rate. Furthermore, you can use the software to get real-time address verification ensuring you have correct addresses in your database.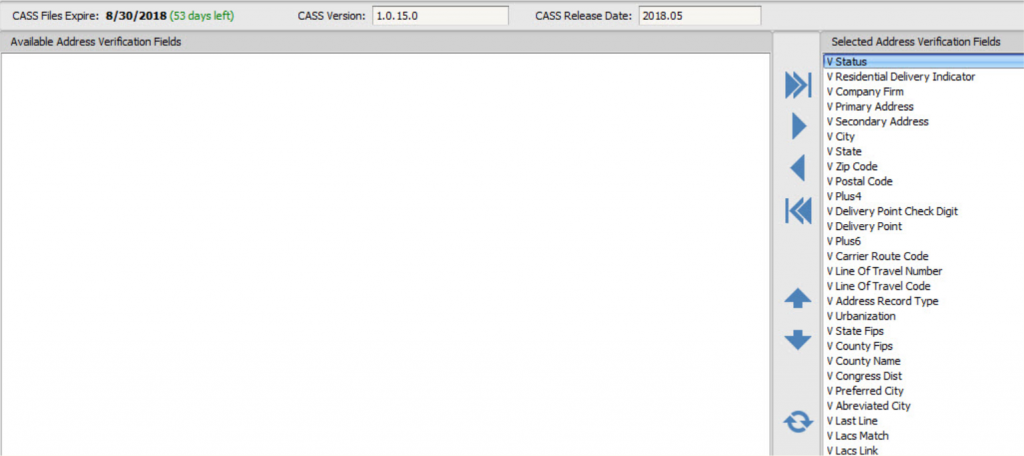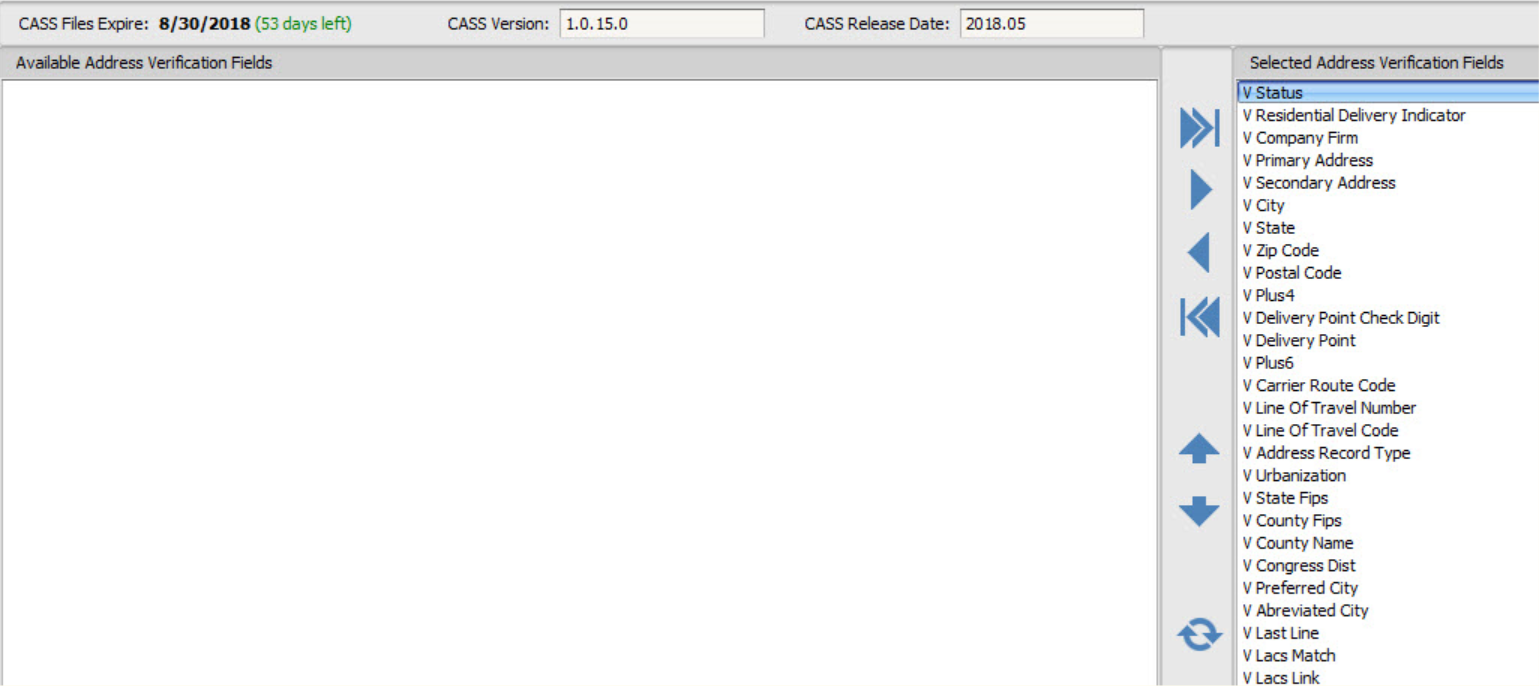 Using algorithms that determine a match based on areas of similarity, our platform makes sense of unusable data and deriving connections from between datasets. Whether it's spelling errors or incomplete zip codes, abbreviations or typos, we sort through large amounts of data to help you make sense of your data.
To know how we can help you with address validation, get in touch with one of our solution experts today and see how we can help you with address validation and standardization.