The beginning of August signals the beginning of football in the U.S., and there are many sighs of relief amongst the true fans. Off-season is a difficult time for avid football fans. There just aren't sports available that meet their competitive needs. Our apologies go out to the rest of the world in advance: American football cannot be matched by world football (also known as soccer). To us, there is a huge difference and we just cannot embrace the sport. But hold on there just a second … the NFL is actually embracing technology used in the World Cup this year. Starting this season, the NFL will introduce the use of big data to their game! The performance results gained during the World Cup just may have caught the attention of the NFL, with a value they can no longer ignore.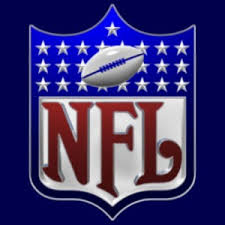 Starting this season, 17 stadiums have added equipment with the NFL sensor technology. Those teams will have sensors placed in the equipment of each player. The sensors will report a wide variety of data, to include an exact location with time stamp, speed and velocity in a real-time manner. Officials will also be equipped with the same sensors at those locations. Player data will not be available to teams this year because not all are outfitted with the equipment in their stadiums. Data will be made available to broadcasters and fans to enhance their viewing experience. NFL Commissioner Roger Goodell has made clear that he fully embraces technology and makes it better for players, coaches and at home for the fans. His position on data makes clear the big data is coming to the NFL and it will be fully embraced.
Whether you're a fan of the game or not, this a great step for professional sports in America. The rest of the world embarked on using big data in sports during the World Cup and its impact was significant for the teams utilizing it fully (ask Germany!). It will be fascinating to watch the rollout and implementation of big data in the NFL.
We're excited to share updates in the big data world for our business customers. Data Ladder is the right partner for all of your data quality software needs. Our software, DataMatch is the optimum platform for your fuzzy matching and deduplication needs, with speed and performance-matched by no other tools. Go to Data Ladder and download your free trial today.