In the highly competitive world of automotive sales, every detail counts. It certainly mattered to one promotional marketing company, Turn-Key Events, who specializes in generating sales leads for their clients in the automotive industry. They turned to Data Ladder's data cleansing software tool DataMatch to replace their use of Excel spreadsheets.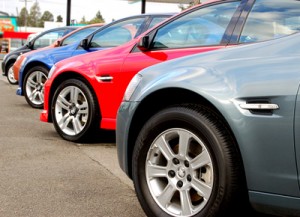 As a service provider that provides sales leads for automotive vendors, Turn-Key Events was looking to receive credit for the additional sales from the car dealerships they partner with. By being able to match closed sales with potential prospects they speak with, they can receive sales credit (and earn money) for each lead.
Gathering, cross-referencing, and cleaning prospect data made a difference in this case. Data quality issues can be caused by any number of factors, such as data imports, system integration problems, and even user error. Read more about the power of data deduplication and data matching in our case study.
Beyond client records, however, automotive companies can also benefit from other data matching tools such as ProductMatch. Perfect for those companies looking to match intricate amounts of product data such as style numbers, colors, and sizes, ProductMatch transforms unstructured data with semantic technology. Visit Data Ladder for more information.