Increase the ROI on your mailing campaigns with a CASS Certified system by matching and verifying addresses, standardizing them in bulk, and enriching address data with the most precise gecoding and demographic data.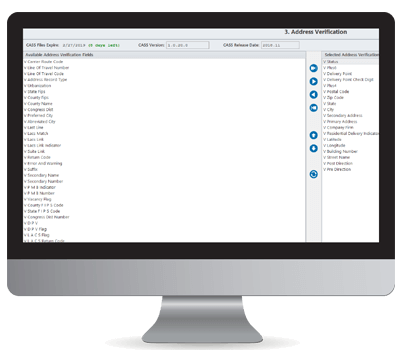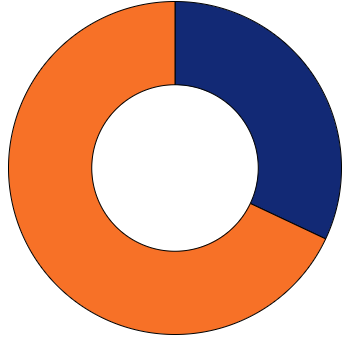 32%
Address Data that U.S businesses have
Research reveals that 32% of address data that U.S. businesses have is inaccurate. This means that the ROI of their direct mailing marketings is significantly less because of wasted marketing materials as well as postal expenses.
The biggest reason is that businesses and people move, making their address invalid
Spelling mistakes in address data can result in postage failure.
Customers often provide incomplete address data.
Invalid address data provided by customers to avoid giving their real address.
What is Address Data Cleaning?
Address data cleansing is a data quality process that helps standardize your address lists for mailings by converting addresses to a standard format, correcting spelling errors, parsing out data like zip codes and phone numbers from free-form addresses, and identifying duplicates. With Data Ladder's address verification software, you can process up to 500,000 records an hour with unmatched accuracy. Each address is first compared against a nationally-maintained list of valid addresses (US and Canada) for validation purposes. It is then cleaned and standardized, and then enriched with geocoding information for the most precise mapping possible.
When your data is clean, your marketing materials reach your target customers, resulting in increased ROI by eliminating wastage.
Improved operational efficiency
Address data cleaning allows businesses to work faster and better since their data is already in a usable state for marketing, sales, billing, and more.
It can add missing information and add ZIP+4 level longitude and latitude values to make your mapping as precise as possible.
Manually scrubbing address data accomplishes in months what data scrubbing software can do in a few minutes of processing.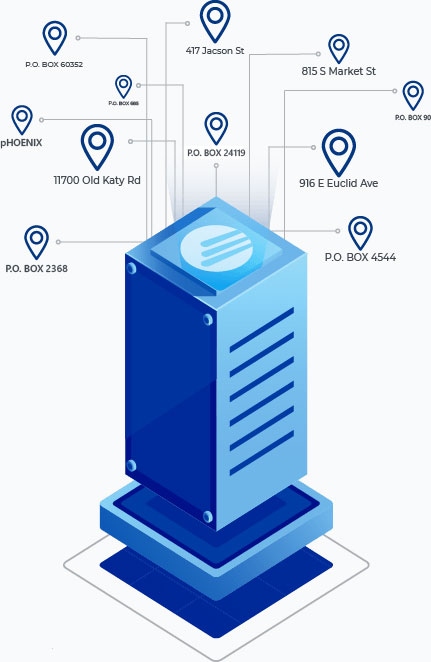 What You Get With Our Address Data Cleaning Software

Real-Time Address Verification with API
Seamlessly integrate address search, verification, and enrichment capabilities into any application, whether you want real-time or batch processing.

Latitude and Longitude Geocoding
Our geocoding module provides exact latitude and longitude along with census tract and block group information for each deliverable address in your database.

Coding Accuracy Support System (CASS) Certification
The Coding Accuracy Support System (CASS) enables the USPS to evaluate the accuracy of software that corrects and matches street addresses in the US.

Canadian Address Verification
DataMatch Enterprise™ comes equipped with address verification for Canada. Identify, validate, correct addresses, and format the results to the preferred standard for Canada Post.
Direct mailing remains one of the most effective ways of spreading awareness and gaining customers, which is why billions of direct mail are sent by marketers every year. Incorrect or dirty address data lowers the return on investment in your campaigns. These addresses aren't just used for marketing – businesses with a lot of customers have the same problem with billing addresses as well. New customers will often provide incomplete address details. Check the validity and deliverability of a physical mailing address with our sophisticated data quality technology. DataMatch Enterprise comes equipped with address validation and geocoding technology which helps standardize your address lists for mailings. Once the address is verified by comparing against a list of valid addresses, the software cleans your address data by converting it to a standard format, correcting spelling mistakes, and adding missing information (such as a zip code or a suffix). It is then enriched with geolocation data for best-in-mapping precision.
Being a CASS Certified software means we meet and exceed the USPS requirements for quality and accuracy. CASS certified software is used to correct and standardize addresses. It will also add missing address information, such as ZIP codes, cities, and states to ensure the address is complete.
Data Ladder's DataMatch finds the right data – even with incomplete information. Our algorithms can find the areas of similarity regardless of what fields they're located in or however the data is aligned. Our platform is a robust approach to making imperfect data usable, making the right connections with any type of structured data. From spelling errors to redundancies, our tool can work through many of the common issues found in large amounts of data.

Think Address Verification
is an Option?

Undeliverable Mail: Sometimes It's Not Canada Post's Fault

ZIP plus 4 plus 2 equals
ZIP plus 6
Start your free trial today