With the holidays coming on, retailers are gearing up for the big season! Black Friday sales (and now, late Thanksgiving Day sales) will be the trend this year, and retailers must be ready. Warehouses are being stocked, employees are being scheduled and strategies are being finalized to get you the best deals. Retailers will be looking to get the highest amount of traffic through their doors, now on Thanksgiving eve. With the strategies to get you in their door and provide the best experience possible all depend on big data.
You may have noticed a significant increase in retail emails with numerous holiday offerings. If you haven't, they will be arriving very soon. These emails are targeted and strategic, based on the data gathered from the loyalty programs these companies maintain. We all have those cards that we present at the register that give us discounts, points or perks with each purchase. Those loyalty accounts are very carefully maintained by the retailer to connect them with their customer base. These database collections are their retail "gold" and allow them to directly touch you, the customer, even if you haven't made a purchase in the past 8 months. Chances are you will hear from them very soon.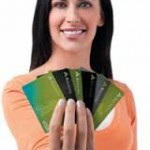 Retailers refine and manage the data to ensure they can connect to the widest base of their customers, often going so far as to offer special bargains for the loyalty cardholder. These offers can be made available online or in the store to loyalty cardholders to get you excited about the deals and hopefully tell your friends about the deals. A well-maintained program is invaluable for retailers and is often very beneficial for the customer, offering great discounts and amazing customer experiences.
So, next time you are shopping and you use a loyalty card at your favorite retailer, know that what goes on behind the scenes is just amazing and couldn't happen without an effective product data management system. For retailers, holiday success will strongly depend on the strength of a loyalty data and product data management program. Data Ladder is the premier choice to help retailers with customer loyalty data. Our Product Match software is fast and effective, allowing the retailer the ability to focus on managing a strong holiday season while the experts help manage the data behind the scenes.
Reach out to Data Ladder as a trusted partner and download a free trial of our software.