Every year on February 14th, we celebrate the holiday of love … Valentine's Day. What a wonderful holiday it is. We demonstrate and express our love through gifts and romantic gestures. The holiday itself is named for a Christian martyr and dates back to the 5th century, but in fact has roots in the Roman holiday "Lupercalia." Fact is, the celebration is most enjoyed not by the romantics alone, but retailers offering a wide range of products and services. Just about any type of product or service can be adapted to the celebration and the business opportunities are endless!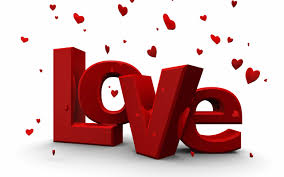 We have found that over one billion Valentine's Day cards are sent worldwide, making it the second-largest card-sending holiday, second only to Christmas. With this in mind, isn't it important those cards get to the right address so you don't miss your Valentine? With standard error rates between 5 and 10 percent, that's over 50 million cards that go missing every year! This emphasizes the importance of data quality and quality record linkage strategies that can eliminate many of these address errors.
Here are 5 more facts that we found interesting:
1. Men spend almost twice as much on Valentine's Day as women do. This year, the average man will spend $156, while the average woman will only spend $85.
2. Hallmark employs an 80-person research staff to analyze the sales pattern of previous Valentine's Day. That analysis, combined with more than 100,000 annual customer interviews, will help create roughly 2,000 cards in Hallmark's core Valentine's Day line.
3. 65% of people buy cards for the holiday.
4. 15% of American women send flowers to themselves.
5. Over 9 million worldwide buy gifts for their pets.
The tradition of Valentine's Day has a major influence on global business and its outcomes. With that in mind, those business strategies will depend on big data and record linkage strategies. From inventory management to product development and customer satisfaction, business depends on gathered data to make the holiday a true success. Data Ladder enjoys partnerships with those global businesses that depend on having accurate and well-managed data. Stop by and see how Data Ladder software can make a difference in your Valentine's Day strategies. We would love to help you make a difference in your bottom line with software that you will fall in love with.