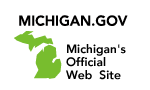 Want to feel better about state government? I think most of us take a rather skeptical outlook about state government, especially when we see the numerous headlines which profess some very gloomy data. Most feel that if there was some transparency and oversight with their government, things might be different. Questionable or poor performance could be changed by the power of the vote, if we only knew what was happening before the crisis occurs.
Michigan has stepped out into the spotlight with an array of data and accountabilities that, at a minimum, are encouraging and a breath of fresh air! The state has rolled out a sophisticated website that lifts the secrecy on how the government is doing. With all of the struggles the state has encountered, they have taken a bold step to keep the citizens informed and hold the administration accountable to the people they serve. How refreshing!
Stop by the website Open Michigan and see how things are going. You will find eight dashboards of the key factors for improving government. You can also drill down and see how state departments are performing on their scorecards. Finally, you can see how spending and accountability are being handled. This data is impressive and a credit to the administration. You get the data and how it is measuring vs. the goals that have been established. It is all about performance. One of the most critical areas is the Education Dashboard, where measures are clearly published. With their P20 initiatives in place, Michigan is working hard to improve their educational performance. The future of their state and the citizens, over the short and long term, hinge on the educational performance of the government. The future of the state rests squarely on those educators — with some help from data linkage tools.
To make any of these initiatives happen requires a detailed and intense focus on their data linkage initiatives and strategies. With the P20 program, the government will only be able to be successful with accurate data that clearly present trends so timely decisions can be made. In these changing times, the government and educators will be required to respond to changes in a nimble and timely manner, to make use of limited funding available. These decisions and strategies will require a partner in data linkage and data management, like Data Ladder. With software that is efficient, accurate and cost-effective, programs like Open Michigan will thrive and flourish in the future. Stop by Data Ladder and download a free trial of our competitive data linkage software.