Education does not stop and start at the classroom door. With over 55 million students in grades K-12 this year, how do administrators make sense of what really impacts student achievement? With information gathered from statewide P-20 longitudinal data systems (SLDS), educators and administrators will soon have these answers.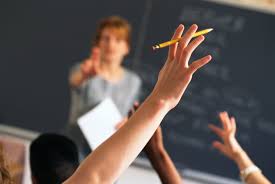 We've put together a short whitepaper on the topic of SLDS and P-20 initiatives. Understanding the role of data quality and record linkage tools is fundamental in evaluating a smart data quality program for schools, and will be helpful for administrators in developing districtwide programs for improved academic achievement. Data-Driven Decision Making (DDDM) uses student assessment data and relevant supporting information to make decisions related to planning and implementing strategies at the district, school, classroom, and individual student levels.
Here at Data Ladder, we've worked with several states on their record linkage programs for P-20 initiatives, and have seen significant results. The states we currently work with are seeing approximately 90 percent of possible matches being found with their existing programs. After implementing Data Ladder's solution, the match rates have gone up to 97 percent!
Download a free copy of our education industry whitepaper and learn more how Data Ladder is making inroads for improved academic performance at schools across the country.