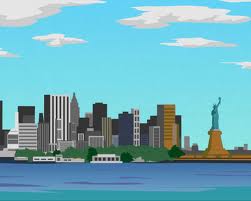 According to a recent survey of C-level and other executives responsible, revealed that 85% of their organizations had funded big data initiatives. With the growth of corporate big data, market research clearly indicates every organization must have a successful big data strategy by 2013 to remain competitive. These facts further highlight the interest and demand we have seen for qualified and capable data scientists. Many energetic applicants will find significant opportunities and advantages available in the field of record linkage and data cleansing.
With a high demand for data scientists and qualified applicants in short supply, organizations are scrambling to meet their increasing demand for qualified support. A qualified applicant is someone who is technically proficient in data science AND has solid business acumen. The combinations of these two skills are crucial and elusive in today's market. Trident Marketing CIO Brandon Brown recently commented that "people who have technical skills, but a limited business background, are unlikely to obtain that sort of success because they seldom understand how demographic variables help predict churn rates". C-level leaders must consider who they hire and then how they place them to ensure success for both the data scientist and the organization.
Clearly, the growth of our industry and profession is an exciting experience for those involved and a very scary proposition for those outside who are not prepared for the demand. A clear and concise corporate strategy that involves C-level support with human and fiscal resources will be required over the next decade. Executives who pick the right people for these positions and support them fully will reap the rewards. Data science and big data will not go away like a passing fad. With the large amount of data dealt with by medium and large companies, the need for effective deduplication and data cleansing tools will be a priority. The implications are real and must be addressed. Promoting an energetic IT staffer to data scientist will fill a staffing requisition, but will fall far short of the necessary skill sets required to guide a big data strategy. Get the right person with a harmonious balance of technical and business acumen to tackle your record linkage and fuzzy data issues.