How valuable is a great customer retention program to your business? Do you have a formal program or do you just roll with the flow? Well, according to business researcher Frederick Reichheld, U.S. corporations lose 50% of their customers every 5 years. Furthermore, an average company can lose 10% – 30% of those customers annually. Those numbers should be frightening to any business, especially when those losses are financially quantified. These numbers can equal millions of dollars lost annually. So, with those staggering numbers clearly on your mind, let's think about how you can retain your customers.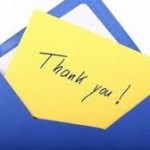 Customer retention is not a magical process that happens overnight. Will you keep every single customer? Absolutely not, but when you have a solid plan that addresses customer retention, you will be closer to keeping more of those valuable customers. When addressing your plan, you must focus on changing culture, building trust and empowerment. Without those three basic fundamentals, you will struggle in establishing a solid customer retention program.
As you work through the basics, don't forget one of the most elusive facts for success in customer retention: quality data. Having quality data will enable your organization to provide excellent customer service and increase sales. Your company gathers and retains enormous amounts of data about your customers, their interactions and your products. A data quality program will enable you to have data that flows smoothly across all your divisions. The result will be happy customers who absolutely love your product and will spread the word about your successes.
If you consider that raising your customer retention by 5% can increase the lifetime value of your average customer by 25% – 100%, isn't it worth putting a customer retention plan at the top of your priority list? When you start addressing that plan, make sure you have a great data quality partner like Data Ladder. With Data Ladder supporting your data cleansing efforts, you will achieve great things.