Embracing record linkage and data quality tools in the insurance industry is a new concept. However, while other sectors may be ahead of the industry, insurance was actually an early adopter in terms of the "law of large numbers" and actuarial science. Underwriters would be lost without the ability to assess risk and understand future behavior through the use of data.
However, The industry still lags behind other sectors when analyzing data to understand customer performance, target markets and improving client services. The insurance industry is coming under every increasing pressure from clients to step up their game. Meeting these expectations really begins at the producer or broker level, not at the corporate entity. Because of the significant amount of data gathered by the industry, the producer or broker is perfectly positioned to deliver on client expectations through proper use of record linkage.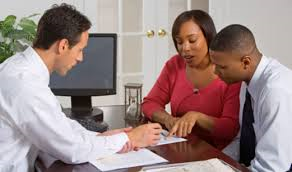 As with any other end user of record linkage software, producers and brokers must first understand and embrace the opportunities available. These providers, unfortunately, still operate much in the same way they did in the 1950's. Marketing and service methods being utilized still are based upon face to face interactions or mail marketing campaigns. The new insurance client is digitally savvy and expects service to be the same. They consume other services digitally and are looking to obtain their insurance services in the same manner.
Producers and brokers can improve performance and deliver greater value to clients and prospects by:
• Capturing and centralize placement data
• Benchmarking client programs accurately
• Pinpointing areas of growth and opportunity
• Accurately measuring colleague performance
• Expanding access for clients to provider capabilities
• Better collaboration with providers on new products and opportunities
Despite all the advantages record linkage and fuzzy matching software tools can provide, the front-line producer/brokers must learn to embrace and optimize effective data strategies. Producers and brokers with an eye on the future can quickly optimize and capitalize on these opportunities.
Data Ladder is the right partner for those producers/brokers who want to elevate their business to the next level. Our extensive experience in the insurance industry make us the perfect partner on the front line of the insurance industry. Read our case study with Zurich Insurance Group.
Go to dataladder.com and download a free trial of our premier software DataMatch 2014 and see what a difference the right partner can make in your business.