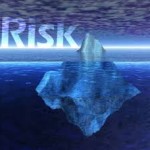 With the ever-increasing channels of data gathering for the insurance industry, there are many concerns over quality of that data and how it adversely affects insurers and their exposure to risk. The industry is clearly starting to understand the power of accurate data and embracing the future of their industry. A recent survey indicated that 94% of an organization's data, both customer and prospect data, is inaccurate. Even more disturbing, 27% of those respondents are unsure of their data accuracy. Those figures are staggering and a clear signal to the industry to make swift changes.
Insurers are using data gathered from across all digital channels to aid in rate quotes, risk analysis and marketing campaigns. It is becoming ever more urgent for the industry to ensure their data is accurate. One method to improve data accuracy for the industry is eliminating the possibility of human error. That is a tall order in any situation, but one that requires attention. Three techniques that are being implemented are;
1. Identification of Entry Points: Understand and consider how data enters their systems, then create an appropriate workflow.
2. Automated Verification: Implement software solutions across channels to prevent inaccurate data from being entered.
3. Technology Solutions for On-Going Cleansing: Software solutions that allow accurate and timely database maintenance.
These three straightforward solutions will allow insurers to become much more confident in the information gleaned from their multiple data channels.
When looking for solutions to these complex issues, insurers are turning to Data Ladder for their expertise in the industry. Speed, accuracy and value are the cornerstones of the Data Ladder solutions. If you are seeking quality results, stop by Data Ladder and download a free trial of our flagship software. We are the right partner with the right solutions.