It's 2014 and we have to face the facts: the use of data quality tools to drive insurance sales is becoming standard operating procedure.
Insurance is a funny business. Beyond the products that are mandated by law, customers are funny about acknowledging their need for the products. Fact is, life insurance is just one product you cannot avoid … but it is a must if you understand the importance of the product. Recent studies show that about 67% have a life insurance product, but 40% of those owners are under-insured.
Those studies also indicate 70% of Americans would have significant financial challenges if the primary earner in the household were to pass away. Those numbers are not lost on the insurance industry, but fall on the deaf ears of the consumer. The industry also offers financial vehicles, other than traditional life insurance, that provide for long term saving and wealth building, along with final expense products. The challenge for the industry, and specifically the individual insurance producer, is to identify the right marketing segments and reach out to those consumers who would benefit from their products.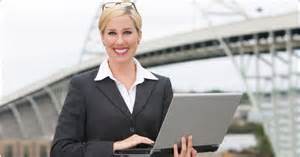 Using data for predictive prospecting is the answer to the industry's struggles. With access to vast amount of data gathered through digital and traditional methods, insurers and third party vendors are able to strategically target consumers for their products. From data matching to data cleansing software programs, there are various tools that help insurance producers identify the type of consumer suitable for insurance products. Other methods can help take it a step further by pre-qualifying consumers and assessing their needs and interests. If the consumers agree, then their data is passed along to producers, who can then directly market or contact the consumer directly. This process is a tremendous improvement over traditional marketing methods of the industry. Individual producers are now able to work from cleansed prospecting lists that are filled with consumers that show interest in their products, having been pre-qualified through initial discussion about products. This not only saves money on marketing efforts by sharply focusing campaigns, but also provides consumers who are more open and comfortable discussing their future financial security.
These changes in the insurance industry will significantly benefit the companies represented, their producers, and most of all, their clients. As an example, one of the leading industry providers was able to reduce underwriting time on one of their products from weeks to 48 hours, just through the use of data quality tools. These practices spell real success across the industry.
The success of these programs strongly depends on the quality of their data. When insurance professionals look for data quality tools, their first choice is Data Ladder. DataMatch Enterprise is the right software to achieve the right results for the goals of the industry. If you are an insurance professional or producer, go to Data Ladder and download a free trial and see the difference our software makes.