With every aspect of business and life becoming digital and connect, insurers are sitting atop a gold mine of data … just waiting to be properly mined! The best estimates say that there are between 8 – 10 trillion devices connected to the Internet and the information recorded by these devices are pure gold for the industry. The trick moving forward is how to effectively analyze, link, and apply the data to their advantage. Insurers are pushing hard to meet the challenge and rushing to catch up with the rest of the world.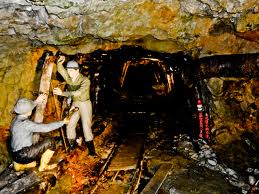 Historically, insurers have exploited some of this data for sales and marketing, but they haven't matured their approach to record linkage and data cleansing. They are seeking to put their finger on the pulse of the Internet and understand the direct and indirect correlations between world events and risk within the industry. To do this at the appropriate level, industry leaders also understand they must significantly invest in data collection, generation, conversion and storage. These efforts will clearly impact their understanding and response to risk, fraud, underwriting and customer sales and service. The efforts of today will shape and mold the practice of insurance in the future and how we consume their product.
These nuggets of gold are just the beginning for the future of the insurance industry. As they explore and develop this gold mine of data available to them, they will look to leaders in the data industry to support their business change. Data Ladder is the premier provider of software for data cleansing, fuzzy matching and entity resolution. Data Ladder is positioned to support the industry with software that is affordable, dependable and fast! Partnering with Data Ladder will provide results and true value to the insurance industry in their future endeavors.
Stop by DataLadder.com and download a free trial of our premier software.