Integrate with databases, file formats, Big Data lakes, enterprise applications, and even social media – DataMatch Enterprise helps you combine data sources from across your organizations so you can profile, clean, match, and otherwise prepare your data intuitively.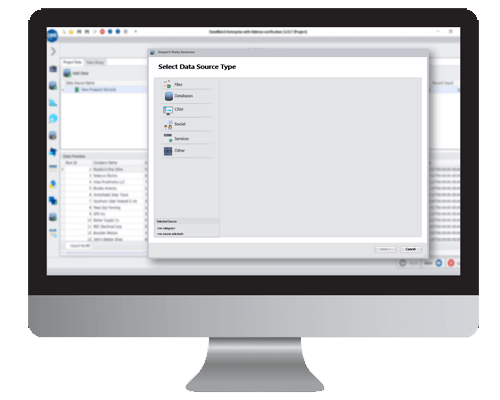 Use Of Data Matching Technologies
To make meaningful use of data matching technologies and develop a holistic approach to data quality, you will need to link records across disparate data sources. Data Ladder helps you ensure this with an extensive library of connectors for popular Big Data repositories, enterprise applications, relational databases, file formats, and social media platforms. With our pre-built and -setup connectors, you can integrate all data points and match them cohesively for a more holistic view and understanding of your data.
Ready To Start Matching Data and Grow Your Business?
During your 30-day trial, you can access DataMatch Enterprise risk-free. The software is user-friendly and easy to install – what you see is what you get! However, we recommend a 30 to 60-minute non-obligatory online consultation with one of our subject matter experts to help you get the most out of your free trial.