Integrate with Big Data repositories, both Hadoop-based and NoSQL, with DataMatch to prepare your data lakes for analysis using DataMatchu2019s intuitive approach to data cleansing
Unlock Your Data with Big Data Integration
Bring enterprise-wide data together with DataMatch's connectors for Big Data repositories. With ever-expanding volumes of social and sensor data, Big Data technologies provide businesses an efficient, scalable, and highly configurable way to make sense of large amounts of information cost-effectively. But, while you can store gigantic amounts of information, you still have to prepare your data for analysis first. With DataMatch Enterprise, you can natively integrate your Big Data repositories with the fastest and most accurate record linkage and data preparation software. Now anyone, whether you're a business user or IT, can visually configure our platform to clean, standardize, and enrich your data to get the most out of it. There's no limit to the amount of data you can process. Our highly scalable, in-memory processing architecture ensures you can process hundreds of millions of records at lightning speeds.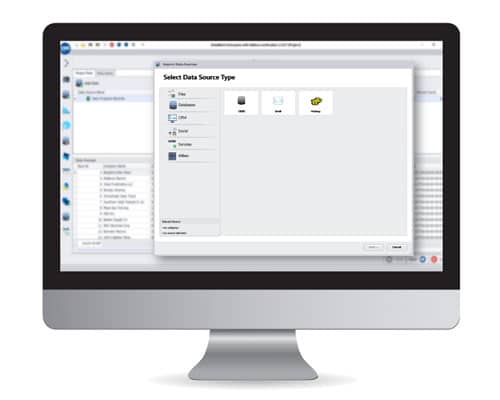 Ready To Start Matching Data and Grow Your Business?
During your 30-day trial, you can access DataMatch Enterprise risk-free. The software is user-friendly and easy to install – what you see is what you get! However, we recommend a 30 to 60-minute non-obligatory online consultation with one of our subject matter experts to help you get the most out of your free trial.