Enterprise Applications Integrations
Intelligently deduplicate your MS SQL, MySQL, Oracle 12c, or any other database intuitively with DataMatch u2013 your software toolkit for code-free profiling, cleansing, matching, and deduplication.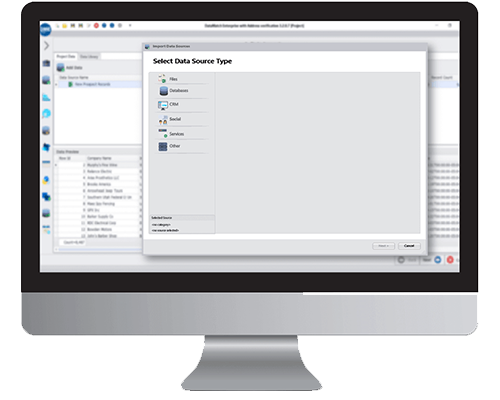 Unlock Your Data with Application Integration
Leverage your enterprise-wide data to the fullest by making sure it's consolidated in a clean, consistent, and accurate format, well-suited for business intelligence. Data Ladder's wide variety of connectors ensures you can connect virtually any enterprise application, from payment processing systems like Paypal to team collaboration platforms like Jira. Set up automatic workflows to profile, clean, match, and otherwise prepare your data as it is brought into your Single Source of Truth on a fixed schedule with our batch loading options. You can also use our powerful API for real-time matching and cleansing, flagging duplicates and performing pre-defined data preparation processes as data is entered into your enterprise environment. There's no limit to the number of sources you can import into DataMatch Enterprise simultaneously. Connect, Profile, Clean, Standardize, Match, and start improving business ROI today.