Education does not stop and start at the classroom door. There are so many factors that influence educational success; with that, many states are adopting a P-20 education system that fosters greater understanding of student achievement and the potential barriers that can hamper their success in school. Big data is really driving this forward.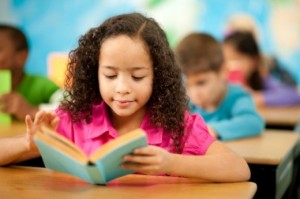 Here at Data Ladder, we are noticing that these school systems are taking a closer look at big data and are using record linkage tools to make critical assessments and improvements. Analyzing this information is important for greater understanding of educational attainment post high school. Taking the valuable research gathered from these data quality and record linkage tools can help drive innovation and creativity, giving students the opportunity to develop their talents post high school and into college, and significantly change the future of our education systems.
From simple data points such as names and addresses to more detailed information such as attendance, disciplinary issues, and performance on assessment tests, using record linkage software to process and analyze the information can help educators and decision-makers implement necessary initiatives to improve the teaching process. Through linking these disparate data sets, decision-makers can individualize and customize learning for each student, and create plans that improve academic performance, decrease dropout rates, and improve a student's prospects for a career post high school and college.
Creating a more seamless and integrated education experience is the goal of P-20 initiatives, and is one of Data Ladder's goals in helping our education industry clients. It is important to ensure these early connections are made between early childhood, elementary and secondary education. Learn more about how Data Ladder's record linkage tools are helping educators and administrators with their P-20 initiatives and data-driven decision making.