Wouldn't it be nice if things were so simple? Your databases would be perfect and life would be so simple. You could focus on business, just like in the good old days. Nobody would be worried about data, data management and data accuracy. You wouldn't spend hours with your CFO trying to improve the fiscal clout of a company in the digital world. Ahhh, the good old days …they are gone for good! In today's swirling and burgeoning digital market place, data is everything. Without accurate product data, you would be struggling to keep the doors open and compete in an ever-changing digital world.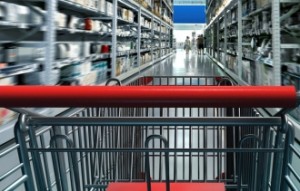 Keeping it simple starts with accurate and organized product data. With millions of widgets on the store shelves, product data accuracy allows you to manage every aspect of your inventory. In a matter of seconds, you will know what is selling, what is not, what is on hand and what is on order. Customers will be able to shop with confidence and receive the highest level of service. When that service slips, accurate data will help resolve any customer issues and improve their loyalty. After the sales, you will be able to manage relationships with those customers and market to those who have yet to experience your exceptional products and services.
Keep in mind that business losses due to bad data is estimated at over $400 million annually. With that, there are on average 2 -3 data losses per year for companies and each event costs between 2-5% of total company revenue. With the staggering nature of those potential losses to business, is keeping data simple really that simple? Simply put, yes it is, with the right partner. Data Ladder is the choice to help you with your product data management programs. Our ProductMatch software is fast and effective, allowing you time to get back to the good old days and run the business like you know how to do!
Keeping product data in check will ensure optimal efficiency of your business. Check out the savings in the following areas:
Inventory Cost Reduction: 8-10%
Equipment Downtime Reduction: 3-4%
Supply Chain & Storage Cost Reduction: 8-12%
Reach out to Data Ladder as a trusted partner and download a free trial of our software.