We all have very busy days. From the planned meetings to the unforeseen crisis, our schedules stay full and we never have enough time in the day. With all of our daily demands, the one task a marketing manager just cannot forget or be overlooked: Product Data Quality.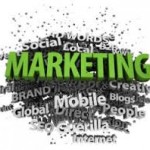 Data quality can literally drive how effective and successful any company's product launch or other marketing efforts will be. After all, if you're responsible for creating the messaging for a new piece of marketing collateral and need to target your most active users, pulling the data from your company database using SQL queries would not be productive unless the data was current, relevant, and accurate.
Marketing campaigns and customer relations demand accurate data quality. Managing projects or daily operations acutely demands accurate data to achieve success. So from start to finish, marketing managers must have access to and clearly understand accurate data. Without a solid program in place, your marketing campaigns will never reach full potential, and current customers will make choices with your competitors because they can get service that they demand.
So as you start your daily routine, make some time to understand the quality of your organization's product data and how you can impact the management of that program. You will be investing time that will dramatically improve the performance of your campaigns and increase bottom line performance.
Data Ladder has partnered with several companies with the management of their product data. ProductMatch was specifically developed for companies who handle large amounts of product data. Applying semantic technology, ProductMatch is an automated solution that recognizes, cleans, and matches product data.
Don't leave your company in the lurch! Visit Data Ladder and speak with a ProductMatch specialist today. Also be sure to read out latest whitepaper and learn how companies are tackling product data quality issues.