According to predictions, the global automotive industry will see an upsurge in growth this year. Experts predict growth from $82 million in 2013 to $85 million in 2014. The U.S. market alone is expected to grow 3% to about $16.1 million. These increases are welcome numbers to the industry after several years of declining numbers across the globe. In 2014, automakers will be anxious to embrace this growth, but are keenly aware they will require every advantage possible to achieve these successful predictions.
Clearly, one of the most advantageous approaches in this global market will be product data quality and analytics. Data plays a part in the industry across the board, in every advantage possible to achieve these successful predictions.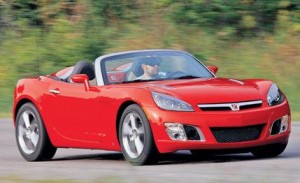 Now that our vehicles are becoming more technologically dependent, the automotive industry is on the brink of exciting changes and breakthroughs that will impact our driving experiences. Increased fuel economy, reduction in carbon emissions and the application of alternative fuel vehicles will be more the expectation than an option. Green vehicles will require solid data analytics, along with the science, to meet the expectations. Such innovation and scientific advances will require proper data quality and management.
From design and innovation to inventory management and customer satisfaction, superior data quality management and analytics will provide automotive companies a distinct competitive advantage in a very tight market.
Data Ladder's superior product data quality software can help automotive companies make quicker and more accurate decisions about their business. Download the Data Ladder eBook on product data quality and see how automotive companies are using product data quality software as a business tool. Please also visit Data Ladder to find out more about ProductMatch.