DataMatch Enterprise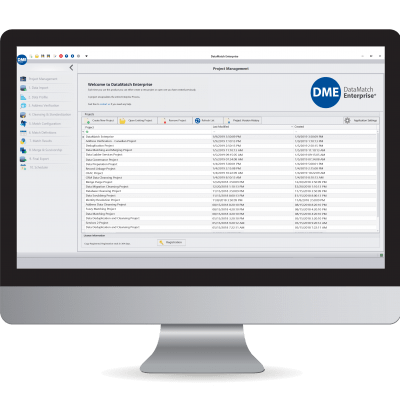 Intelligently integrate, link, and prepare data from virtually any source with DataMatch Enterprise – your software toolkit for code-free profiling, cleansing, matching, and deduplication.
Fastest Matching Speed Available
Big Data Capable (Billion Records)
Highest Industry Accuracy & Speed
Proprietary Matching Algorithms
Fast and Intuitive Data Wrangling
Address Verification Tool with Geocoding
Customizable Standardization- Enterprise API available
Real-Time Data Quality Firewall (API-Based)
A plug and play system for making flawed data usable. Enabling real-time fuzzy, intelligent search of your databases quickly and easily. DataMatch Enterprise Server is the world's best record linkage software and can enable search functions as well as develop a single customer view.
DataMatch Enterprise + Address Verification
Secure, on-premise software makes unlimited address verification easy. Improve data accuracy and increase customer confidence in your brand. Includes DVP and LACSLink Services to keep addresses updated.
ProductMatch™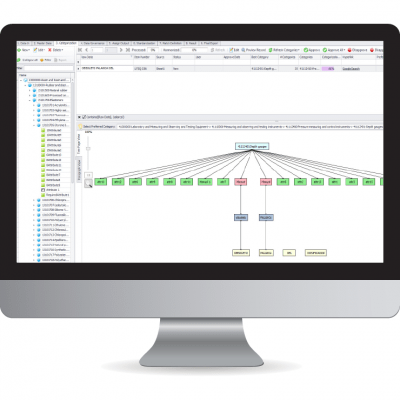 ProductMatch™ helps you make sense of unstructured product data in a visual, highly intuitive manner. Using machine learning for effective attribute extraction and product matching, ProductMatch™ can recognize and transform complex product data from disparate sources.
Ability to manage,  import/export multiple projects
Semantic recognition of structured and unstructured data
Advanced semantic matching capabilities
Includes advanced classification and translation capabilities
Can match, cleanse, govern, and validate product data  from any source- Integrated governance capabilities for data stewards and product specialists
New paragraph view available- Ability to share rules and major performance enhancements for larger data sets