Speed and accuracy continue to be the keywords for successful software in the world of data matching and data cleansing. For 2015, Data Ladder is rebooting their premier platform DataMatch Enterprise and rolling out a newer version, which is stronger, quicker and more versatile than ever before. The new version will also a new mid-process cancellation. These features are crucial when working with hundreds of millions or billions of records.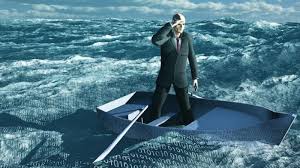 In recent study conducted by an independent organization, test results showed that DataMatch Enterprise outperforms several major companies with their record linkage tools. The study clearly showed the match accuracy of datasets, spanning 40,000 to 4 million records. These results clearly demonstrated DataMatch Enterprise exceeds all other software tools, proving it to be the best in the world. "DataMatch Enterprise 2015 meets the needs of today's active business user," said Nathan Krol, CEO and Founder of Data Ladder. "With new features such as our improved matching statistic reports, the user has the ability to draw information not seen with other data matching tools."
Clearly, 2015 will be an amazing year in data matching and data cleansing at Data Ladder. Their software is unparalleled in all aspects and serves as the flagship for software across the industry. When looking for the perfect partner in data management, the clear choice is Data Ladder and their DataMatch Enterprise software. Go to DataLadder.com and download a free trial and see the results for yourself.