With DataMatch's powerful standardization and data parsing capabilities, the school district went from two weeks to just 16 hours spent cleaning raw data for reporting purposes.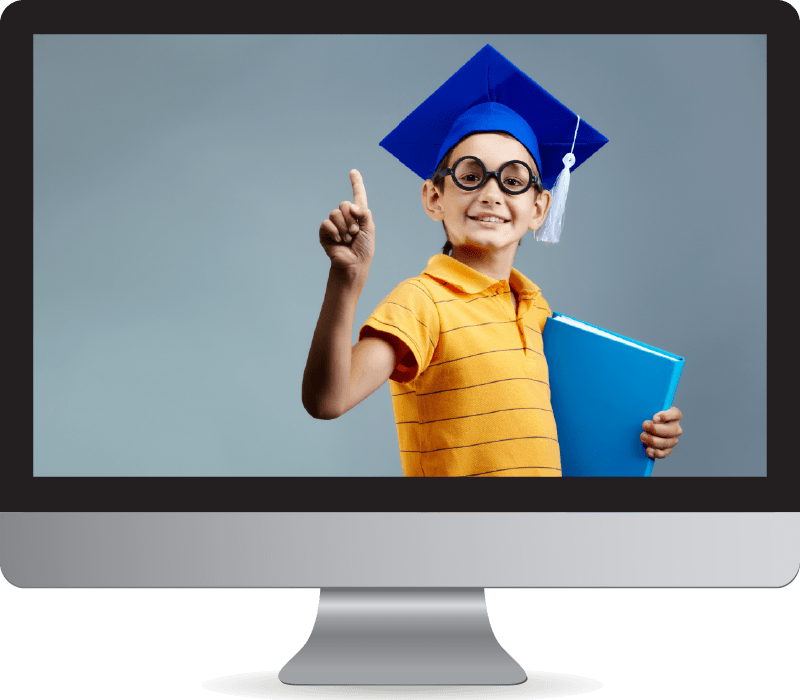 This local education agency is headquartered in the southern United States and oversees 41 elementary, middle, and high schools. The size of the school system has grown rapidly in the past 15 years as the county's population has increased.
The school district needed to generate student counts for specific areas. It was taking weeks to sort and correct data to get it into a format that they could use for the software they were using at the time. In the past, the user had to go through 32,000+ records looking at street names and removing special characters. She was cleaning and standardizing addresses manually, performing the same functions that DataMatch™ does automatically.
DataMatch™ provided a time-saving solution for the user. With our standardization and address parsing features, the user cut down time cleaning the raw data from approximately two weeks to just 16 hours. DataMatch™ also enabled the user to format the data in a specific manner for reporting purposes. With the ease and comprehensiveness of the software, the user had no other need for outside support.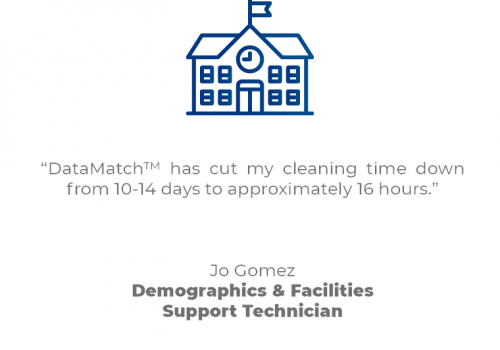 Significant savings in cleansing time

Reduction in manual labor.

SLDS - Understanding Data Driven Decision Making

Tracking Records Across Databases

P-20 Systems: Taking Education Back to the Basics
Ready To Start Matching Data and Grow Your Business?
During your 30-day trial, you can access DataMatch Enterprise risk-free. The software is user-friendly and easy to install – what you see is what you get! However, we recommend a 30 to 60-minute non-obligatory online consultation with one of our subject matter experts to help you get the most out of your free trial.