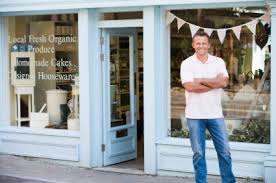 In 2010, just 1.7% of small businesses were using data analytics for their business. This is not too much of a surprise considering most believe that only big corporations with vast computing power and deep technology departments could ride the big data wave. Even with the explosion in digital technology, most small businesses felt they were at a disadvantage compared with larger business with significant online capabilities. These rumors have quickly began to fall away, and those same small business owners are eagerly embracing data analytics, on an appropriate scale with their business, but with the same strategic power as the Fortune 500! As of 2013, surveys found that small business use of data analytics rose to 9.2%. Small business is now engaged and competing in their markets with the advantages of big data.
You don't need to be a data scientist with extensive experience to make things work in a small business environment. From the most basic use of spreadsheets that can be easily manipulated (even from a smartphone) to complex data management software that is being offered from various vendors, the small business owner can take advantage of both speed and ease of use. The availability of these tools is growing more accessible and affordable daily, and the small business entrepreneur is quickly getting on board. From car washes to restaurants, owners are now clearly understanding the dynamics of their operations on levels they never understood before.
As small business moves forward, entrepreneurs will be able to capture, manage and strategically employ their data, just like their Fortune 500 brethren. They now understand how much they can positively impact customer experiences and financial performance. Being able to spot information and important trends more quickly is just one of the benefits of fuzzy matching and data cleansing tools. We fully expect small business data analytics to continue the aggressive growth experienced over the past three years.
Data Ladder will be there to partner with those entrepreneurs build their business, through accurate and affordable data quality software tools. DataMatch is available through a free download offer at Data Ladder. Click and start experiencing the Data Ladder advantage!