The days of television, as we knew it, are just gone. Since its inception, television has been the most affordable and dependable choice enjoyed for the consumption of entertainment programming. Then, along came cable and others venues for consumers to enjoy the traditional entertainment content, along with new ventures. Television suffered deeply. Now that consumers are energetically embracing online and streaming sources of entertainment, television is becoming the last choice of consumers.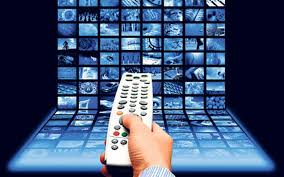 There is now a call to action in the television industry. Executives must find ways to revive their media and capitalize on the way entertainment media is now consumed. The first step for television is to learn to capitalize on the vast amounts of data being generated from the online and streaming venues, then act upon that data in real time. This may be a daunting task for the industry, but there are 4 definite steps that should be taken;
Comprehensive Data Collection – Each second that passes contains information about your content and what the customer thinks about it.
Mining Richer Behavioral Insights – Analyze the data in the right context and
know how to leverage it quickly.
Adopt an open data culture – Data is not just science, it is a culture. Embrace it!
Love the right technologies – The direction and choice of technologies will significantly impact your future success. Using data quality tools like deduplication software and fuzzy matching technologies can make a significant difference in the quality of data used.
This is not the obituary of the television industry, however, it is the loudest possible call to action for a struggling industry. Entertainment consumption is stronger than ever, but how it is being consumed is what makes the difference. That consumption will dictate how much a market share television will be able to master.
To find out more information about data quality, go to dataladder.com to find the right solutions to your big data challenges. We provide data duplication and fuzzy matching tools for companies of all sizes. Download a free trial of DataMatch, the leading software solution offered by Data Ladder.