It's very common for senior executives to skirt away deeper problems in their organization, especially if it doesn't seem to be noticeable or present an obvious, digging problem. In fact, if the issue even calls attention to their corporate image, they may even shy away from getting it resolved. In the data quality realm, this is a very real situation.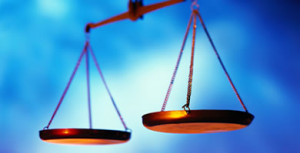 Think about it – if your CEO requests information from your department, you may be able to get the requested product over to him or her, but the time and effort may not be obvious. Some studies say it takes knowledge workers up to 30 percent of their time searching for the data needed. The only way of showing the need for a smart data quality solution is by creating a cost/benefit justification showing the costs of ignoring the problem and the monetary benefits of resolving it.
With these costs skyrocketing and hurting business, this problem shouldn't be ignored. One Gartner survey revealed that 140 companies lost an average of $8.2 million annually due to bad data.
As an IT professional, it may be in your best interest to have a cost analysis done on your data quality problems. According to Thomas C. Redman, author of Data Driven: Profiting From Your Most Important Business Asset, the day to day costs of poor data can range somewhere between 10 and 20 percent of revenue.
Usually, costs resulting from poor data are easier to identify than the benefits of resolving the problem. Simply put, there are two ways to evaluate costs of data problems:
The costs of correcting them
The costs of not correcting them
Let's put it in even simpler terms. According to Larry English, author and data quality expert, there are three general categories of costs:
Costs of non-quality information
Costs of assessment or inspection
Costs connected with improving the process and error prevention
While these categories can be subdivided, they cover the general scope of the issues. Get started on the right track with your data quality concerns by assessing the costs and benefits of having a program. If you need more information please contact our specialists at Data Ladder. We have been able to create value for our clients.