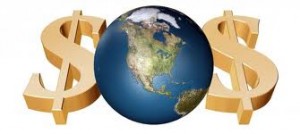 Currently, retail and manufacturing businesses are expanding their channels for reaching consumers. As they are sourcing products, the global economy is finding that maintaining high levels of data accuracy is a problem. Data problems lead to lost revenues and market share, reduced profits, and customer dissatisfaction. For leaders responsible for the management of product data, maintaining accurate data is critical to their success.
In a Gartner study of 140 companies in various industries and geographic regions, participating organizations estimated they are losing an average of $8.2 million annually as a result of poor data quality. Further, they reported that annual losses of $20 million or more were cited by 22% of the organizations. Some have reported annual losses as high as $100 million. Improving data quality in the value chain is critical to continued success of the economy. Today, efforts are under way to standardize product attribute alignment between trading partners and product data qualification. This focus will help ensure that high-quality data is shared throughout the industry.
The accurate quality of data is required to build confidence in the global marketplace and remove waste in freight, capacity planning, sustainability initiatives, distribution, labor and other supply chain areas. With this, tools for data scrubbing, data matching, and data cleansing will be in high demand.
Traditional supply chains are evolving to a value chain model. Demand sensing and customer centricity are enabling retailers and suppliers a better understanding of consumers. They will not only be able to respond, but predict these needs. The result will be a planned and targeted promotional activity to enhance the customer experience.
These practices will require a sophisticated flow of information to the consumer and back to the manufacturers. This new environment has created practices to enhance and shift the way we interact with consumers. Two factors play a key role in the ways consumers now engage with retailers: the global market stability and new technologies for bidirectional communication.
Many businesses are pursuing master data management and global data synchronization to create "a single version of the truth" and mitigate the hidden costs of inaccurate, decentralized data. It is estimated that the world economy stands to lose millions of dollars in revenue annually when data quality issues are ignored instead of being resolved.
Let Data Ladder take the lead on your data cleansing, data matching, and data scrubbing needs. Contact us today for a free trial.