The Montana Office of Public Instruction (OPI) embarked on a new initiative … to better prepare their students for college and the workforce. This initiative was inspired by recent reports on the preparedness of students to enter college and the workforce. Statistics clearly indicate that they are not ready for the challenges of the future, affecting the outlook of Montana. Officials recognize that the one true asset of the state is their people, and education lies at the heart of the issue.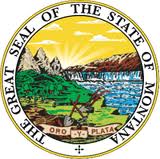 Recent reports on ACT results from 2013 indicate that out of 1.8 million high school graduates who took the exam, only 26% achieved readiness benchmarks. Another 27% met only two or three benchmarks and a staggering 16% only met one benchmark. These facts demonstrate that our future leaders, business professionals and visionaries are not prepared for success after high school. College freshman who are unprepared or under-prepare significantly impact the unemployment rate. This can only lead to a further decline in innovation and growth across the country.
Montana has started a two part approach to correcting these issues. The first approach is to take advantage of digital content to improve curricula by making it more personalized and impactful to the student. The second part of the approach is to harness the power of the vast data generated on education to establish links between K-12, postsecondary and the workforce. The goal of the project is to allow collaboration between educators, parents and students to encourage more effective planning that also align with student aspirations. Data gathered and analyzed will provide decision makers the ability to track performance, student outcomes and influence educational and career choices.
These type of initiatives in Montana and across the country demonstrate the critical importance of data management and record linkage to empower leaders to make timely and crucial decisions that impact our future. Poor record linkage can lead to poor policy decisions, severely limiting the effectiveness of data quality programs. Effective record linkage programs can increase the match rates on data dramatically; in our business, we've seen increases in the 97%-99% range, making a significant difference in performance outcomes. Learn more about the power of record linkage on the state of education data in our whitepaper.