If you work in the education field or are around it, then you've probably been enlightened about the value of education data and its future impact on student achievement. There is no doubt of the value of data-driven decision making for evaluating everything from policy standards to increasing transparency.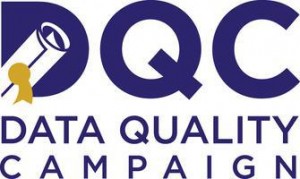 One organization is strongly promoting the value of data within the education community. The Data Quality Campaign (DQC) is a nonprofit, nonpartisan national advocacy organization committed to raising awareness about the value of high-quality data to make better informed decisions. Effectively using data from early childhood, K-12, postsecondary, and workforce systems to help improve performance and make better decisions about the future of our students is the goal of DQC. The organization supports state policymakers and other leaders in making this goal possible.
They are making significant progress in this area. Through the development and promotion of State Longitudinal Data Systems (SLDS), the organization is making improvements in several areas:
Improved access: In 2013, 46 states were publicly posting reports using data systems that could help decision makers, an increase from 17 states in 2009
Long-term commitment: In 2013, 41 states committed state funds to ensure long-term sustainability, an increase from 8 states in 2009
Here at Data Ladder, we are just as committed to improving the quality of education data through data linkage strategies. In our experience, we've seen several examples of programs who have had pre-existing data quality solutions in place, and saw significant changes after beginning usage of our enterprise level software, with match rates going up to 97%-99%. These types of tools will be helpful for government entities in developing programs for improved academic achievement. Learn how Data Ladder can help your organization enhance student learning.