In 2012, the measurement of "zettabytes" was realized. Experts predicted that amount would double each year through 2015. With the ever increasing sources of data being generated in the digital arena, from social media to geo-location from sensors, the gross volume of data being generated is mind boggling. The crux of the issue is not how to gather it, but to present that data accurately to decision makers, who then can turn it into actionable intelligence for their respective industry. This challenge faces leaders and industry experts on a daily basis.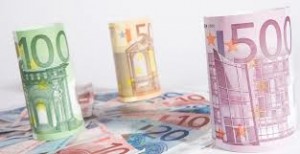 Having quality data to meet these needs requires effective data matching tools that provides accurate information. To adequately meet this challenge and glean the most cost effective results, leaders understand that it takes sophisticated and predictive platforms to gain the desired results. It requires a holistic view across entire platforms, looking at data integrity and data quality, matching and reading the meaningful associations and asking the crucial questions to get the results required. There seems to be 4 common points that leaders look for in their analytics:
Higher Margins: One firms approach resulted in a 942% ROI.
Reducing Labor Costs: An industry leader looked at scheduling issues that resulted in a ROI of 1822%.
Improved Productivity: A governmental agency use of analytics gleaned a 863% ROI.
Increased Revenues: Optimizing campaigns and continuously monitoring results, then being able to adjust approaches in real-time.
These results are truly significant and also understood to be not the normal. However, they also clearly indicate the potential to industries that understand data quality, embrace the proper techniques in managing their data, then turning those results into actionable intelligence. Those who do are the ones who enjoy the fruits of their labor through ever increasing ROIs. Learning how to implement can be the most daunting challenge facing business today when looking at their raw data.
Leaders are also understanding that partnering with the right experts is the real key to success in this challenge. Data Ladder is the right partner, with premier solutions that produce exceptional results. Our flagship software, DataMatch Enterprise, will get you results that exceed your every expectation and significantly increases your ROI. Go to dataladder.com and download a free trial so you can see just how well this software can meet your expectations.