Did you know that 94 percent of organizations suffer from common data quality issues? It's a fact: accurate data can make a real difference in the bottom line of any size company.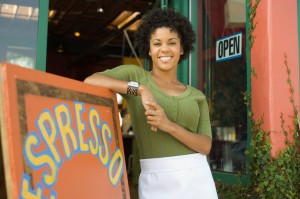 With good quality data, a company can:
Improve sales processes and target marketing
Improve its credibility in the eye of the customer
Make better decisions about the future of the business through more accurate data and reporting
The biggest impact of good quality data is on the automation of marketing processes. With inaccurate data, a customer may receive the wrong mailing or communication, which will look bad on the company. A company can also miss out on important sales opportunities. With the right fuzzy matching and data deduplication tools, all of these common problems can be eliminated.
Small businesses are beginning to see that the approach of understanding their big data actually makes sense in learning the purchasing patterns of their customers. In Nicholas Bessemer's book, "Big Data for Small Business" he explains how business owners should harness big data — both structured and unstructured data — to give your business the competitive advantage.
Most business use data in one of two ways:
Transactional/Operational Use — running the business
Analytic Use — improving the business
But without clean data, neither of these uses will do the business any good. Understand how data is being used to achieve business objectives, and how bad data can hamper progress when it is introduced.
A small business can show value in data quality improvement by tying it to the achievement of certain business objectives, such as decreased operating costs, increases in cash flow, and increases in sales opportunities.
Don't let your small business be negatively impacted by bad data quality. Learn about DataMatch, Data Ladder's fuzzy matching and data deduplication software. Get a free trial today.