Address Standardization Software
Ensure the accuracy and validity of address data with an address standardization Tool. Make your mailing campaigns effective, reduce costly mistakes of wrong deliveries and win your customers' trust.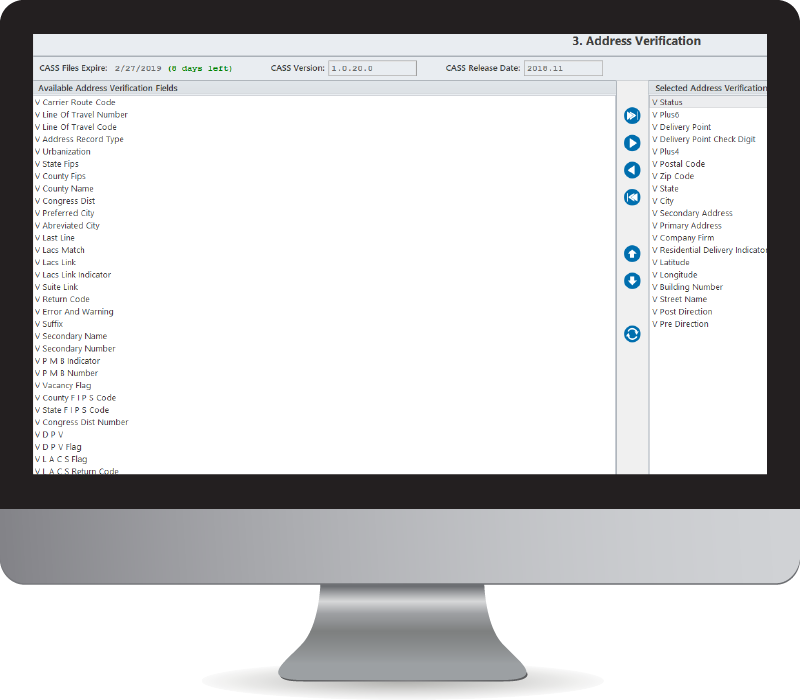 Why Does Address Standardization Matter?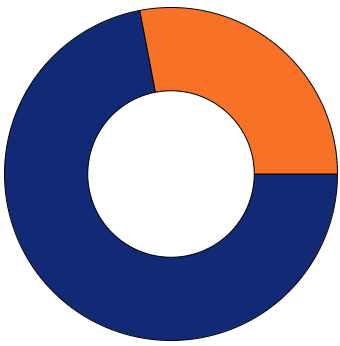 Most addresses do not follow the USPS standard, which defines a standardized address as, 'one that is fully spelled out, abbreviated using the Postal Service standard abbreviations, or as shown in the current Postal Service ZIP+4 file.' Address standardization is the process of standardizing addresses before they can be validated with the USPS to ensure its validity and accuracy. Standardization matters because:
Address Standardization is Important Because:
Why Do You Need an Address Standardization Tool?
To have your address standardized, you will need to use a US address standardization tool that will allow you to profile, clean and fix errors of varying nature. Typos, incorrect format, printable characters within the text, incomplete zip, etc. need to be fixed before address validation can take place.
Once these issues are fixed, the software will run a match with the USPS database (or any other government database) correct the address (standardization), verify it and then return a valid address. Address standardization and address normalization ensure that any missing city, state, or ZIP Code information is added according to USPS approved spelling and formatting.
Validity and Accuracy
For addresses to be useful to the organization, it needs to be valid and accurate. When your address fields are clean, your mailing or marketing campaigns reach the right audience, saving you from costly and embarrassing mistakes.
Efficient Business Processes
Poor address quality can become expensive bottlenecks to your business processes including operational efficiency, customer service, marketing, mailing and many more. Enhance your business process with data you can trust.
Reduce Unnecessary Costs
Wrong addresses are the biggest cause behind returned mail which adds to your operational costs. If you deal with large mailing lists and frequently send out deliverables, address standardization will help you make sense of your data.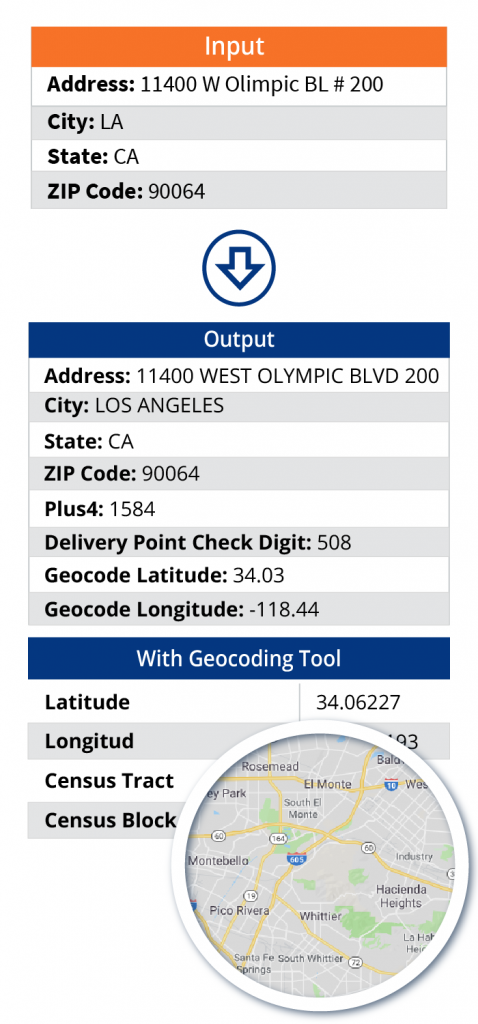 What Do You Get With Our Address Standardization Software?
DataMatch Enterprise is a CASS certified data quality solution that offers you a complete quality framework. We clean, fix, standardize, verify and validate your data with the USPS database. Additionally, we also cater to Canada Post amongst others. With our software you get:
Verification Against 50 Important Fields

Address verification is done not just on city or town names, but right down to geocoded locations. We are one of the few solutions that offer a ZIP+4 matching and gives you specific information based on USPS Federal Information Processing Standard (FIPS) code (FIPS 6-4) which uniquely identifies counties and county-equivalents in the United States, certain U.S. possessions, and certain freely associated states.
Address Profiling and Cleansing

For address validation to happen, addresses must be standardized. For standardization to happen, addresses must be cleansed. For cleansing to happen, addresses must be profiled to detect errors! With our software, you will be able to profile your address field to detect issues, fix and standardize them, then finally verifying and validating them by using our data matching process.
Clean Duplicates and Remove Redundancy

Ensure all redundant addresses are removed and a single address is associated with an entity. Redundancy will save you a lot of hassle in the verification and validation steps where one complete and final address will be matched with the CASS address database.
Our product is CASS Certified, meaning we meet and exceed USPS requirements for address quality and accuracy. We also add missing address information such as ZIP codes, cities, and states to ensure the address is complete.
The greatest benefit of using Data Ladder's DataMatch Enterprise? We find and match the right data even if it is incomplete. Using algorithms that determine a match based on areas of similarity, our platform makes sense of unusable data and deriving connections from between datasets. Whether it's spelling errors or incomplete zip codes, abbreviations or typos, we sort through large amounts of data to help you make sense of your data.

A Quick Guide to Address Verification and Standardization

Data Management Trends An Overview by Data Ladder

What is List Matching Software?
Start your free trial today