Data Standardization Software
Transform and clean incorrectly formatted or inconsistent data with hundreds of built-in, highly customizable functions and see results instantly with data standardization software.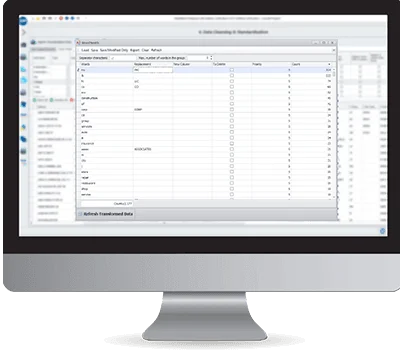 I want to leverage data as a strategic asset
Profile, standardize, and monitor your data to gain a Single Customer View you can trust.

I want to establish a consistent level of quality
Define rules for how you want your data to be standardized across enterprise-wide data.

I want to identify and fix errors automatically
Audit your data and resolve issues automatically with 300,000+ built-in standardization rules.
What is Data Standardization?
Data standardization is the process of transforming data into a consistent and usable format. The average enterprise uses 65 different applications, and each of these systems may have different rules and formats for data storage. Add human error on top of that data is being entered and you have issues like inconsistent punctuation, capitalization, special characters, invalid entries, obscure or multiple variations of acronyms, etc.
To identify and resolve such inconsistencies, organizations often implement multiple, manual checks, or risk misinterpreting or misunderstanding corporate data. The time spent in manually reviewing data is counter-intuitive to any organization's data management process.
You need a better, modern approach to data standardization.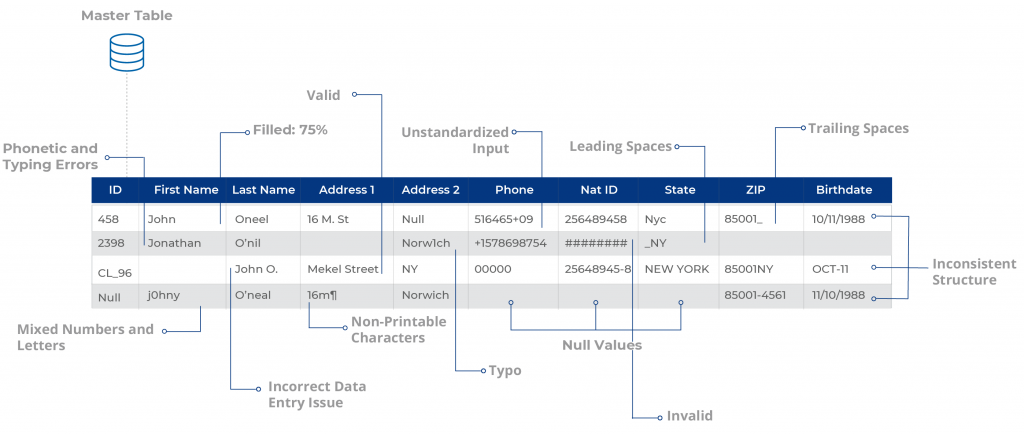 You need Data Ladder.
Our industry-leading data standardization software provides a point-and-click interface to help you combine disparate data, profile it to understand underlying issues, correct spelling errors and standardize it. Standardization features include 300,000+ built-in standardization rules, creation of custom rules and libraries, pattern recognition capability to find, extract, and parse matches, WordSmith functionality to identify and replace, delete, or extract values into new fields, and automatic removal of invalid characters.
Improve reporting with data standardization tools and make it your competitive advantage.
How Can Data Standardization Software Help You Grow Your Business?
Data standardization tool helps you first profile your data so you can drill into it and see potential issues that might affect reporting. Once you understand your data, you can remove extraneous characters that do not conform to the required data quality standard and proceed to apply standardization rules at scale using advanced features like pattern recognition, built-in libraries, and search and replace. Data Ladder's platform makes this even easier with our proprietary fuzzy matching algorithms, rated fastest and most accurate in the data quality space, to support your standardization efforts and take them to the next level.
In a nutshell, data standardization will help you improve

Decision Making

Business Intelligence

Operational Efficiency

Governance Process
What You Get with Our Data Standardization Software

Unmatched Speed and Accuracy
Unparalleled cleansing accuracy and speed for enterprise-grade data preparation, beating IBM and SAS.

Pattern Recognition
Choose from pre-built patterns or build your own RegEx-based patterns visually for intelligent parsing.

300,000+ Standardization Rules
Use built-in libraries to detect name, phone, address, and abbreviation variations, or build a custom library.

WordSmith™ Functionality
Automatically identify and count unique values in your lists to replace, delete, or extract values into new fields.
With Data Ladder, You Get: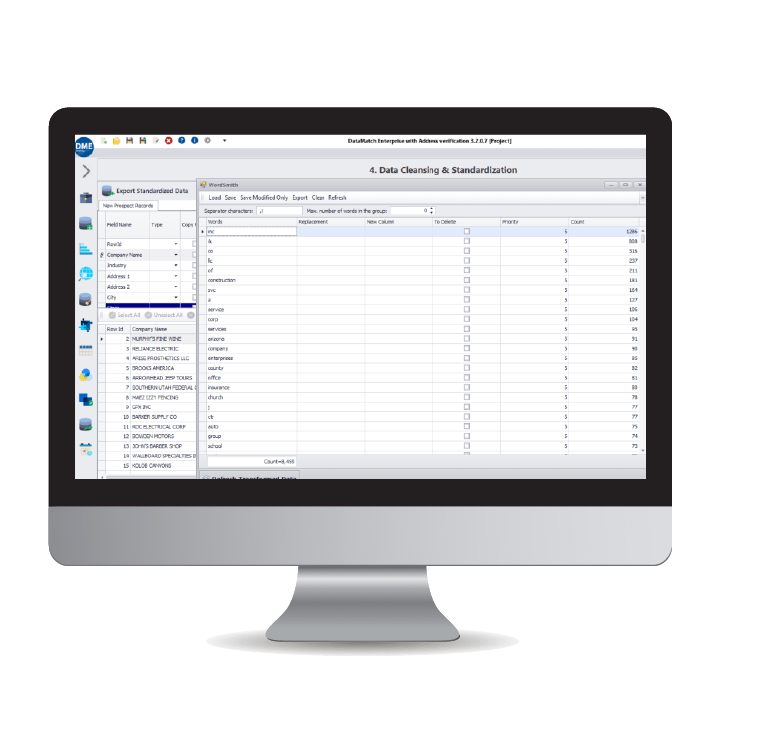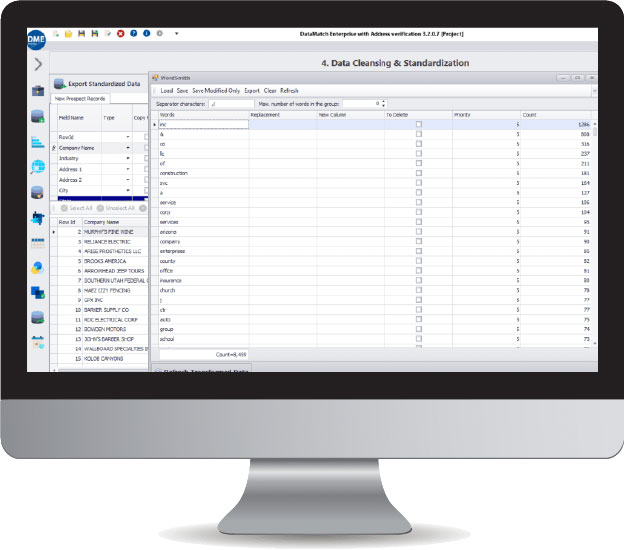 How Address Standardization
Plays a Critical Role In Customer Data Analytics

A Quick Guide to Address Verification and Standardization

Understanding Data Security in DataMatch Enterprise
Start your free trial today