Identify and fix various types of data anomalies – from missing, incomplete, duplicate records to formatting, casing, and spelling errors – in batch or real-time.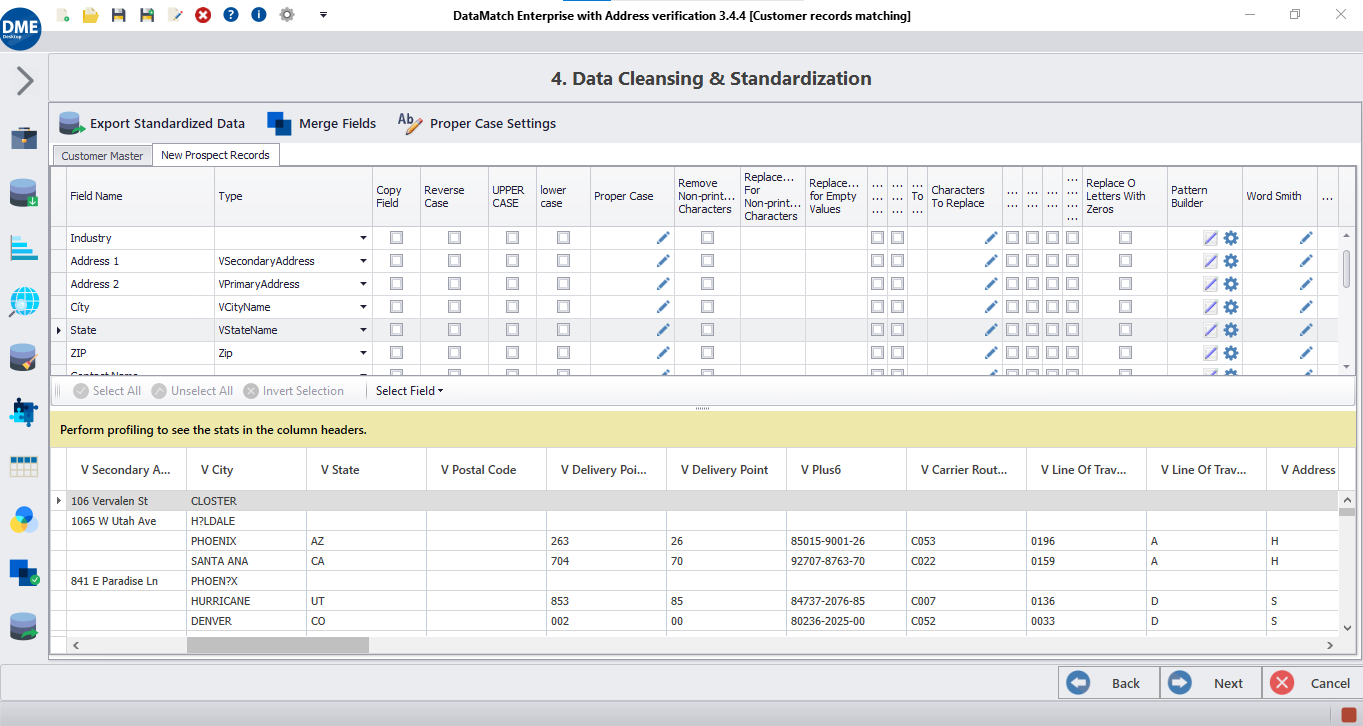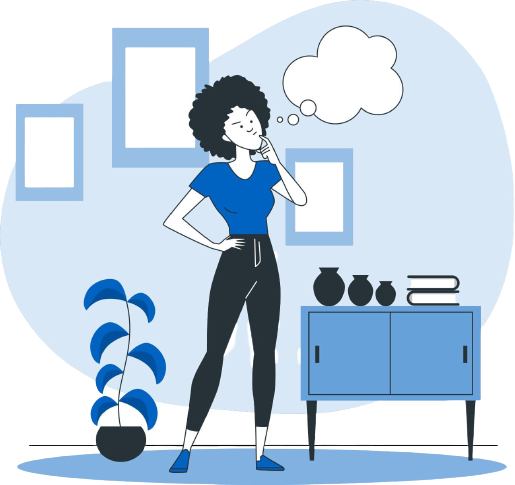 Data scrubbing, also called data cleansing, is the process of identifying inconsistencies, inaccuracies, incompleteness, and other messy data and then scrubbing it to get clean and standardized data across the enterprise, especially for downstream analytics applications which support business processes and decision-making.
Data scrubbing software achieves this by first profiling data, applying standardization techniques, and then matching entities across organization-wide systems or within a dataset for enrichment and deduplication purposes.
How does data scrubbing work?

Data integration
Connect to data sources and load data from various sources, such as local files, relational database servers, CRMs, or other web applications.

Data cleansing
Perform data cleansing activities to remove statistical and structural anomalies from data values, such as removing leading and trailing spaces, replacing null values, fixing punctuation errors, and more.
Use Wordsmith tool
Fetch the most repetitive words occurring in a data field, and decide to flag, replace, or delete certain words to achieve standardization, or prepare data for matching and deduplication.




Pattern recognition and validation
Recognize hidden patterns in your data columns, run validation checks, and transform invalid information so that all values follow the valid pattern.

Let Data Ladder handle your data scrubbing process
See DataMatch Enterprise at work
DataMatch Enterprise is a highly visual and intuitive data scrubbing software that has the suite of features to inspect, reconcile, and remove data errors at scale in an intuitive and affordable manner.
DataMatch leverages a plethora of industry-standard and proprietary algorithms to detect phonetic, fuzzy, mis-keyed, and abbreviated variations. The suite allows you to build scalable configurations for data standardization, deduplication, record linkage, enhancement, and enrichment across datasets from multiple and disparate sources, such as Excel, text files, SQL and Hadoop-based repositories, and APIs.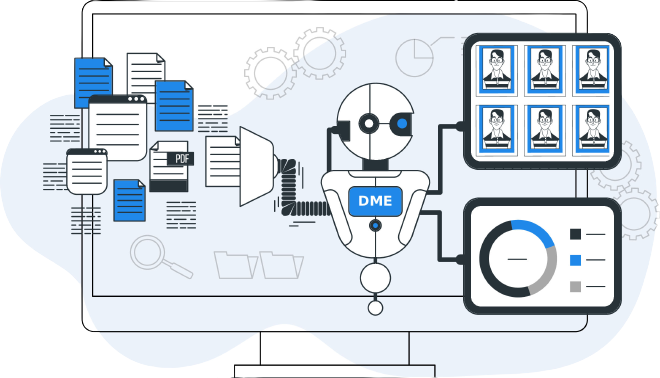 How can data scrubbing benefit you?
How accurate is our solution?
In-house implementations have a 10% chance of losing in-house personnel, so over 5 years, half of the in-house implementations lose the core member who ran and understood the matching program.
Detailed tests were completed on 15 different product comparisons with university, government, and private companies (80K to 8M records), and these results were found: (Note: this includes the effect of false positives)
| Features of the solution | Data Ladder | IBM Quality Stage | SAS Dataflux | In-House Solutions | Comments |
| --- | --- | --- | --- | --- | --- |
| Match Accuracy (Between 40K to 8M record samples) | 96% | 91% | 84% | 65-85% | Multi-threaded, in-memory, no-SQL processing to optimize for speed and accuracy. Speed is important, because the more match iterations you can run, the more accurate your results will be. |
| Software Speed | Very Fast | Fast | Fast | Slow | A metric for ease of use. Here speed indicates time to first result, not necessary full cleansing. |
| Time to First Result | 15 Minutes | 2 Months+ | 2 Months+ | 3 Months+ | |
| Purchasing/Licensing Costing | 80 to 95% Below Competition | $370K+ | $220K+ | $250K+ | Includes base license costs. |
Frequently asked questions
Got more questions? Check this out
When organizations have effective data scrubbing strategies in place, it helps them to plan efficient utilization of technology, resources, workforce, and business processes. Data scrubbing software offers teams more time to focus on execution and deriving better insights from organizational data. As a result, this results in better outcomes and achievements for the business without compromising on quality.
Data scrubbing process can be planned in five phases: 

 
Define and plan:

 Identify the data that is important in the day-to-day process of your operation.

 
Assess:

 Understand what needs to be cleaned up, what information is missing, and what can be deleted.

 
Execute: 

It is time to run the cleansing process. Create workflows to standardize and cleanse the flow of data to make it easier to automate the process.

 
Review: 

Audit and correct data that cannot be automatically corrected, such as phone numbers or emails.

 
Manage and monitor: 

Consistent evaluation and monitoring of data is important to ensure reliable data quality.

 
Try now or get a demo with an expert!