With Data Ladder's world-class fuzzy matching software, you can visually score matches, assign weights, and group non-exact matches using advanced deterministic and probabilistic matching techniques, further improved with proprietary fuzzy matching algorithms. Experience best-in-class matching with a solution that beats IBM and SAS in speed, accuracy, and ease-of-use in 15+ independent studies.
Get Your Free Download Now. Type Your Email Address Below…
Exclusive Features Rated Fastest and Most Accurate Fuzzy Matching Software
| | | | | |
| --- | --- | --- | --- | --- |
| Match Accuracy (Between 40K to 8M record samples) | | | | |
| | | | | |
| Purchasing / Licensing Costing | 80 to 95% Below Competition | | | |
| | | | | |
| | Above tests were completed on 15 different product comparisons with university, government, and private companies (80K to 8M records). This includes the effect of false positives. | Need multi-threaded. in memory, no-SQL processing to optimize for speed and accuracy. Speed is important, the more match iterations you can run, the more accurate your results will be. | Includes base license costs. 2014 prices or later, in-house, includes salary + benefits. Note in-house implementations had a 10% chance of losing in-house personnel, so over 5 years half of the in-house implementations had lost the core member who ran and understood the matching program. | A metric for ease of use. This is the time to first result, not necessarily full cleansing. |
Match Accuracy (Between 40K to 8M record samples)

Data Ladder:
96%
IBM Quality Stage: 91%
SAS Dataflux:
84%
In-House Solution:
65-85%*

Data Ladder:
Very Fast
IBM Quality Stage:
Fast
SAS Dataflux:
Fast
In-House Solutions:
Slow

Purchasing / Licensing Costing

Data Ladder
80 to 95% Below Competition
IBM Quality Stage
$370K+
SAS Dataflux $220K+
In-House Solutions
$250K+

Data Ladder:
15 Minutes
IBM Quality Stage:
2 Months+
SAS Dataflux: 2 Months+
In-House Solutions:
3 Months+
Research reveals that 94% of businesses admit to having duplicate data, and the majority of these duplicates are non-exact matches and therefore usually remain undetected. Fuzzy matching software helps you make those connections automatically using sophisticated proprietary matching logic, regardless of spelling errors, unstandardized data, or incomplete information.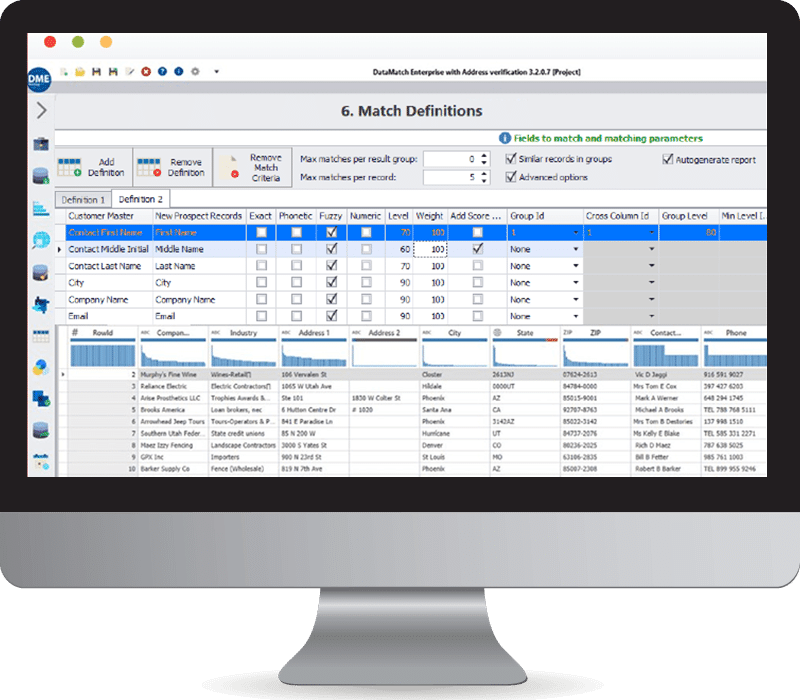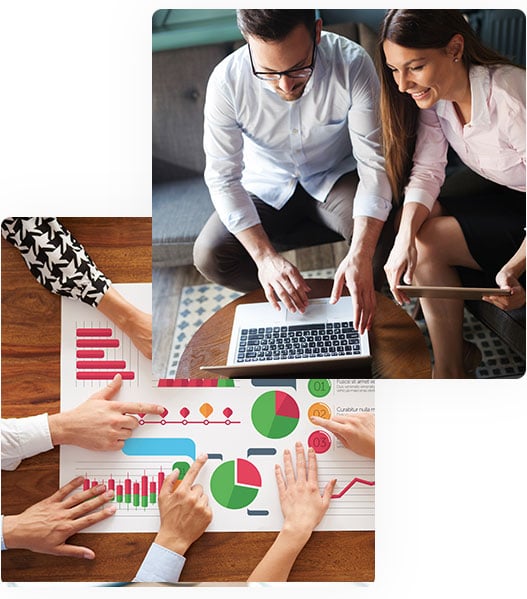 Spelling errors and inconsistent data formats result in a lot of missed matching and linkage opportinities.
Inconsistent field definitions exist across disparate data sources.
Lack of data standardization and governance creates duplicate records which are difficult to identify.
Name, address, and phone number changes are very common and cause duplicates of the same entity.
Fuzzy Matching is defined as the process of identifying records on two or more datasets that refer to the same entity across various data sources such as databases and websites. fuzzy matching software is required when combining data sets that don't have a common identifier, such as an identification number, or when linking records where exact matches are rare because of misspellings, unstandardized data, or incomplete information. The technique is invaluable when creating a Single Customer View (SCV) or building a strategic foundation for Master Data Management (MDM).
Regular matching techniques won't be able to detect a match between "Hammer" and "Hamer", but fuzzy matching software will.
Set a match threshold (0-100%), match on multiple fields/columns, and see the match percentage on each field/column.
Leverage standardization libraries to match variations of first names or nicknames – "Vinny" and "Vinnie", or "Peggy" and "Margaret".
Match "Cleaners" and "Cleanrs", "Folder" and "Foldwer" using phonetic fuzzy matching algorithms like Metaphone 3.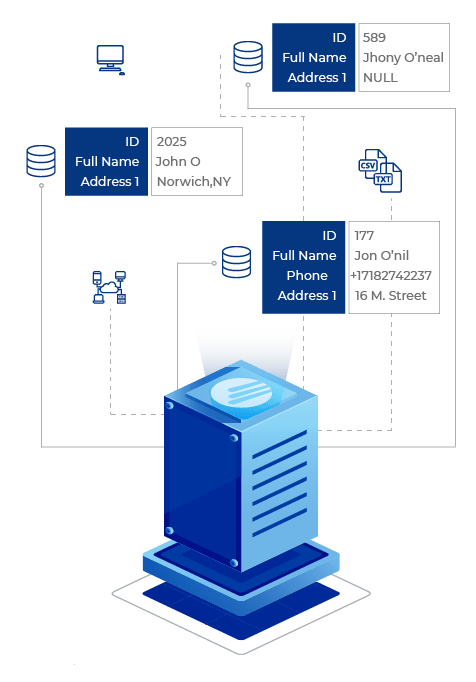 What You Get with Our Fuzzy Matching Software

Rated Fastest and Most Accurate
Studies evaluating the top 15 data quality vendors found that ours was consistently the fastest and most accurate fuzzy matching software.

Customizable Libraries
Data Ladder offers pre-populated, fully customizable nickname, address, abbreviation, phone number, and pattern-based libraries.

Multi-Language Matching
Determine cross-cultural matches regardless of language or country. All languages in the Unicode standard are supported.

Quick Data Profile
The Quick Data Profile tool finds and fixes data quality issues within the first 5 minutes of setup to improve match quality.
"DataMatch Enterprise - Powerful and Easy to Use"
It does a great job with data cleansing making the matching process even more powerful and being able to merge rows with very flexible rules for the final export is extremely helpful.

Nick Corder
Platform Architect
Worldpay
"My Go-To Databse Tool; Saves Time, Increases Efficiency"
DataMatch Enterprise is easy to learn and use. It's easy to review results. Saves us tons of time in manually checking records.

Shelley Hahn
Business Development Associate
St. John Assosiates
It makes our matching projects in a short amount of time and helps prove ROI to our clients.

Anton Anderson
Customer Satisfaction Manager RentPath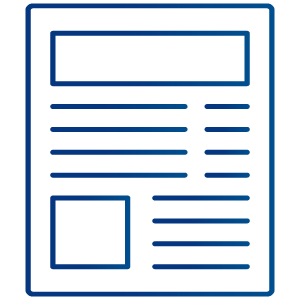 Healthcare Data and the Fuzzy Matching Challenge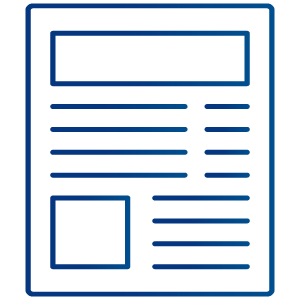 Cleaning and Linking Messy Data Across the Enterprise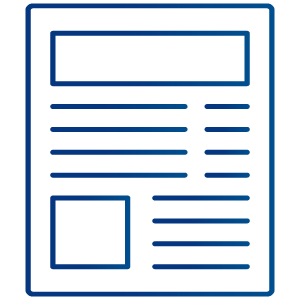 How Fuzzy Matching
Solutions Work
Ready to Start Using Fuzzy Matching Software to Clean, Enrich, and Prepare Your Data?
During your 30-day trial, you can access DataMatch Enterprise risk-free. The software is user-friendly and easy to install – what you see is what you get! However, we recommend a 30 to 60-minute non-obligatory online consultation with one of our subject matter experts to help you get the most out of your free trial.