On this page the user will be able to do the following:
Import data by selecting the desires data format type.
Add a data source from a different project.
Rename a data source.
Preview and filter the data.
Refresh data sources attached to the project.
You can click this button in order to see and add the different formats supported for file import.
This window will show you the current data sources that have been added to your project.
This window will show you a representative sample of the data source highlighted above.
In this window, you can see all data sources, grouped by project, and you may add an existing data source to your new project by clicking the plus sign next to the data source: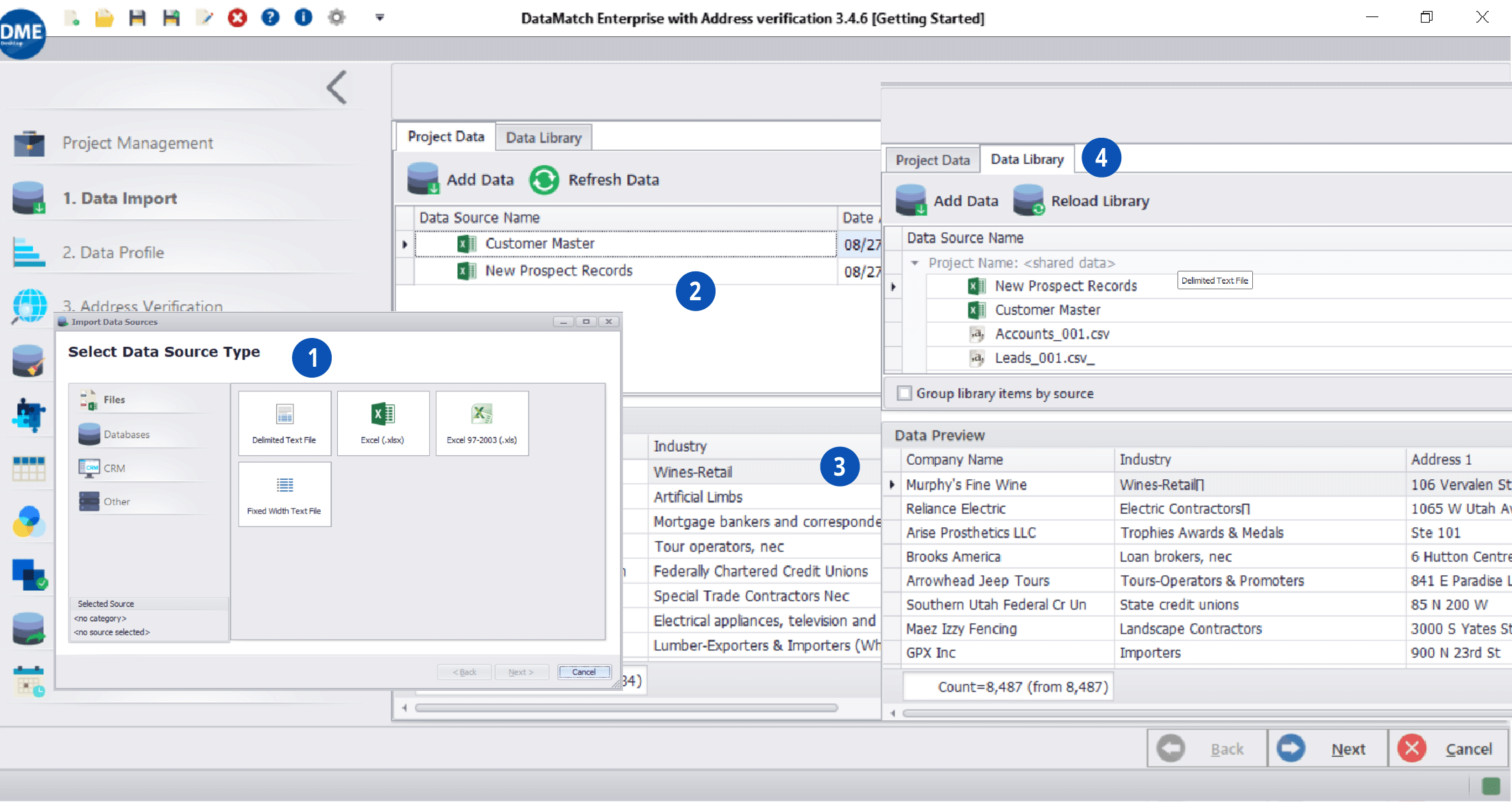 By clicking the data source properties button, the user can see the following:
Data source details:

Data format type.
Directory path.
Sheet or table name.

Input table info:

Data source size.
Project path.

Source import issues:

This will contain any errors that may have occurred with specific records during the import process.
Want to see DME's Data Import in action? Check out this video