Error message: "Key not extracted"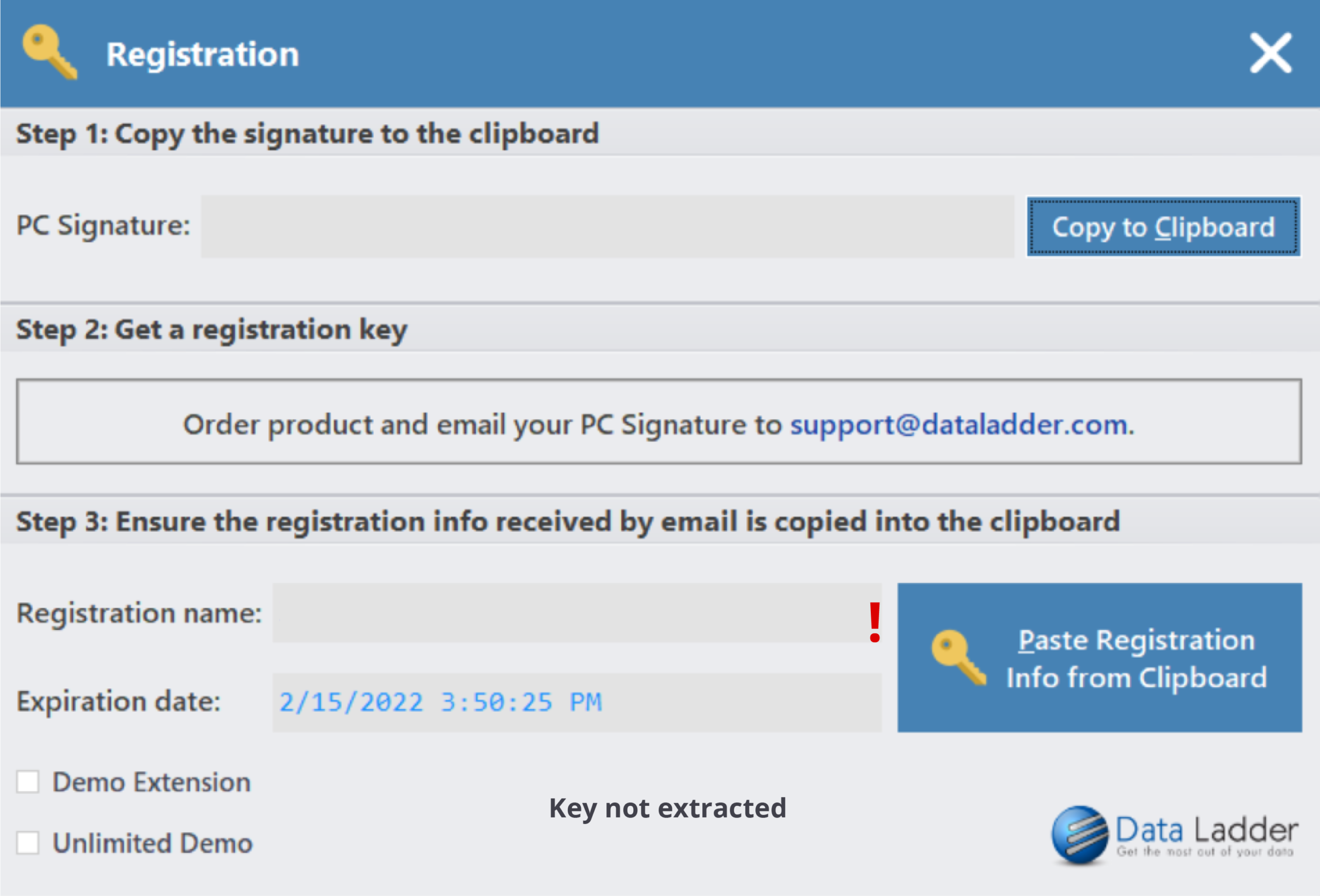 Possible reason: 
Didn't copy the license key correctly (e.g. missing parenthesis, missing one letter, etc)
Solution:
Copy the entire license key to the clipboard and paste it onto the registration form, including the parenthesis.
Note: the entire green block must be inside the marked area.
Applies to all DataLadder products (e.g. DataMatch, DME, Product Match).