When you click the Edit button under the WordSmith field you will see the following emerging window: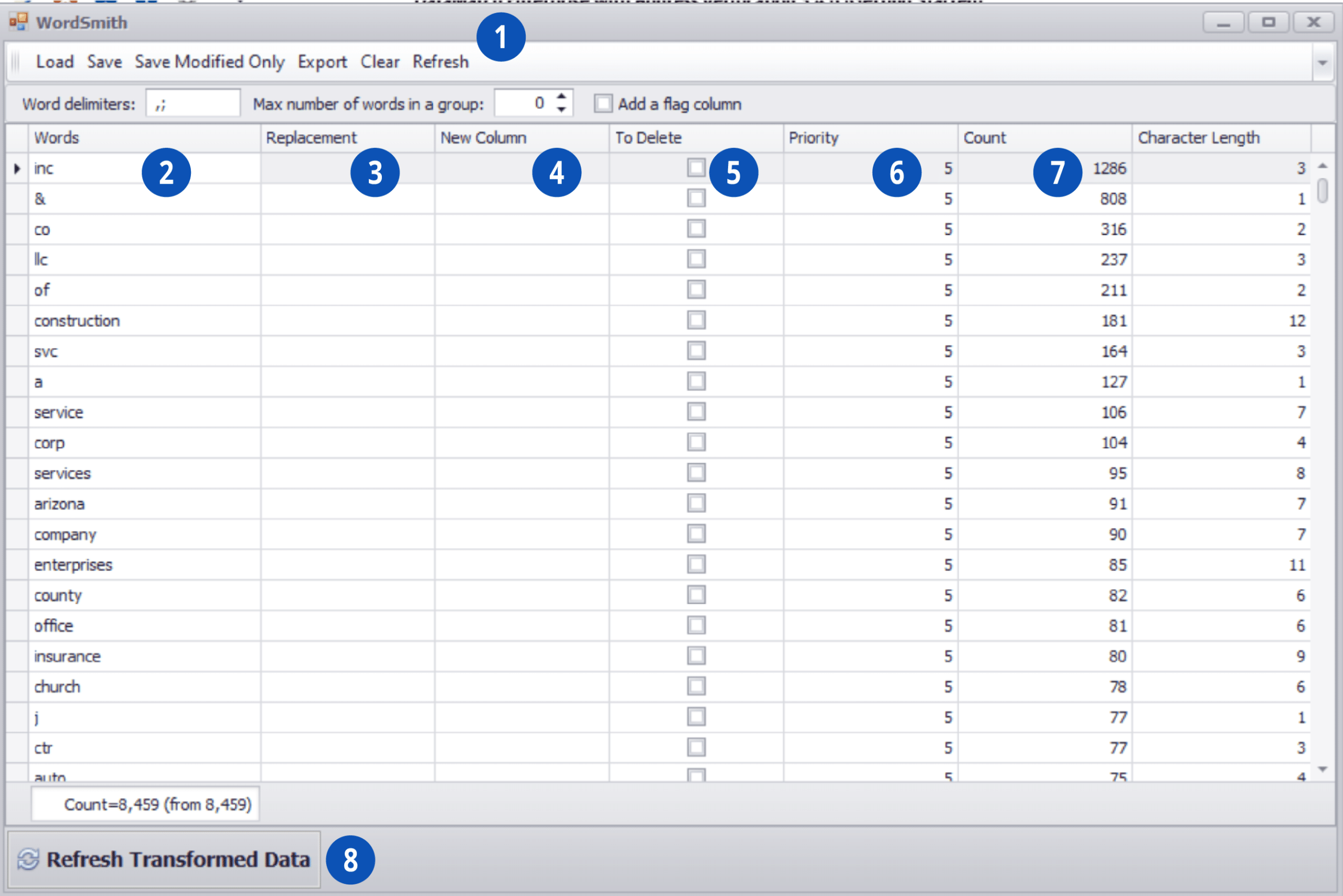 You will first click Refresh in order to populate the screen with information.
The Words column contains the text from the field that you selected the function WordSmith. By default, this is sorted by the number of occurrences (Most to least)
Replacement allows you to easily replace the original text with something else.
New Column will place the replacement value into a new column where the column header will be the value that you place here.
Selecting this will delete the text.
By changing the priority, you will determine in what order WordSmith applies the rules. If you have conflicting rules that you have created this feature will allow you to change prioritize them.
The count column shows you how many times this text occurs in your data
This will apply to the changes you made to your data.
Other features worth mentioning:
You can Save/Load this rule set and apply them to other sets of data and/or other projects.
You can also export this to a variety of formats if you wish to analyze them within another program.
Want to see DME Wordsmith in action? Check out this video.