Changing the diagnosis and procedure coding, or ICD-10, is on the horizon in healthcare. The sheer size and cost of the massive project is challenging healthcare organizations throughout the U.S.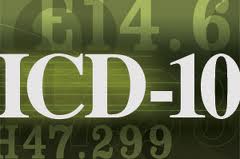 Some physicians and healthcare organizations secretly wish the whole initiative would just go away. They strongly feel that there are no clinical outcomes that can be gained to improve healthcare or their respective practices. By sheer luck, recent legislation delayed the October 2013 rollout of ICD-10. This created even more consternation and controversy across the community with ICD-10 implementation. Organizations will now have to deal with delays that will remain costly to organizations, and leaders will have to maintain a certain level of engagement to remain prepared.
With those challenges facing healthcare organizations, leaders understand the importance of being and/or remaining prepared to rollout the ICD-10 initiative. The significant challenge in this rollout remains the data management process. The process of data matching and cleansing is crucial to the success of the ICD-10 implementation.
In a recent case study, a healthcare software company Vitalware joined forces with Data Ladder to address this and other problems identified in the ICD-10 rollout with data management. Vitalware, based in Yakima, Washington, leads the industry in providing healthcare intelligence for coding and documenting accuracy. Their software helps collect and analyze data to help organizations mitigate risk and remain in compliance.
By utilizing Data Ladder's expertise and software ProductMatch, Vitalware was able improve to a level of standardization never achieved before in a manual process, and were also able to improve productivity by nearly 90 percent. They also significantly improved the speed in which they were going through their data. As a result, Vitalware was able to remain competitive and continue to lead the industry as the best choice available. Data Ladder is proud to partner with Vitalware and provide efficient and timely solutions to the challenges of the industry.