With the days of cursive handwriting and paper textbooks becoming a thing of the past, we are experiencing new curriculum and learning methods thanks to data. Student learning methods are being reshaped, and the digital classroom is changing the dynamic for educators. In every part of the space, accountabilities, methods and planning are being adapted to the new digital environment.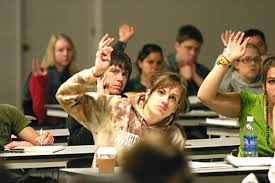 Districts are now collecting and analyzing data on every part of the environment. Technologies such as fuzzy matching, data cleansing, and deduplication are becoming more and more important for these entities to ensure clean, quality data.
Digital data from the classroom collect and analyze student work, teacher performance and outcomes for both. This data is a key part of the "No Child Left Behind" initiative and standardized testing, which is now in place across the nation. Below are three samples of how data and education collaborate for success:
1. Scoring & Grading: Allows educators to deliver multiple choice tests on mobile devices, with the results being exported and analyzed quickly. The data can then be exported to grade records and progress can immediately be tracked and reported.
2. Personalized Adaptive Learning: Digital courses using data driven predictive analytics show exactly what the students are learning and more importantly, what they are not learning. This allows educators the flexibility to tailor lessons to students that encourages their success.
3. Problem Management: Allows educators the ability to see where student work may not be the student's effort and can verify that the work is original. This brings quality to the classroom and an authentic learning experience for the student.
The impact of digital education and classrooms is far reaching and significant. Using data across the educational spectrum will free up educators and students to do what is truly important on a daily basis and significantly boost educational performance. Data Ladder is the preferred partner with the education industry to provide realistic and accurate data cleansing, deduplication, and fuzzy matching solutions for the digital classroom.
Go to dataladdercom and download a free trial to DataMatch, our premium product that will enhance the performance of your data cleansing and fuzzy matching, and ensure you graduate with an A+.