Product Data Cleansing Software
Cleanse product data, create a centralized product catalog, and structure it in a reliable and consistent fashion with deep machine learning and advanced contextual recognition technology.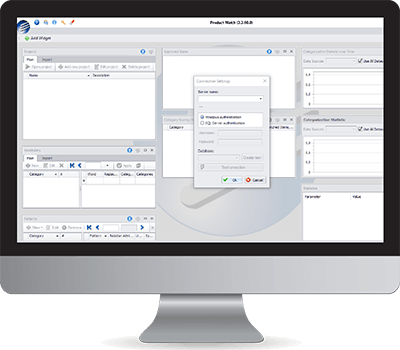 Key Address Quality Issues Businesses Face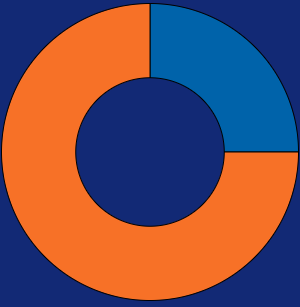 25%
Can Increase Conversions.
Studies reveal that retailers can increase conversions by 25% just by providing rich, structured product information and consistent omnichannel customer experience. Product data like descriptions and titles are often unstructured, which adds a layer of complexity to product data management. Most product data cleansing software is unable to correctly understand the context and to accurately identify products and category, extract attributes from the description, and standardize fields like supplier name, part number, and other modifiers and name-value pairs.
Lack of product master data, with product information spread across silos and which are managed independently.

Duplicate, inconsistent, and incomplete product data across different applications.

Different retailers use variations of product title, attributes, picture, and price.

Changing data standards creating conflicting entries.

Too many products to manually manage.
What is Product Data Cleansing?
Product data cleansing is a data quality process that cleans, consolidates, standardizes, structures, and classifies product information to create master data, allowing you to streamline data quality, data integration, and data governance tasks. The result is faster introduction of new products, faster creation of customer quotes, faster translation of product information, and ultimately, more than 60% business growth and achieved sales targets.
Automatically identify noun and modifier using contextual recognition techniques to identify and transform products accurately.
Product Dedupe and Enrcihment
Reduce the number of parts in your inventory dramatically while enriching product data by consolidating across disparate sources.
Create custom or industry-standard product data taxonomies by automatically extracting hierarchical relationships.
Standardization and Normalization
Identify and correct typos in unstructured data, parse relevant attributes, and apply standardization rules at scale.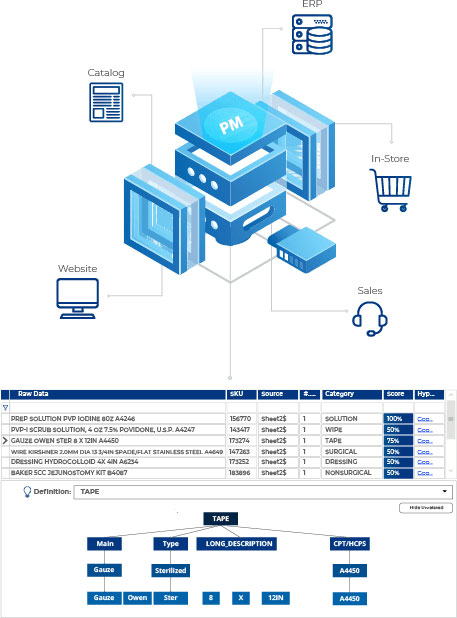 What You Get With Our Product Data Cleansing Software

Semantic and Contextual
Recognition
Powerful semantic matching technology uses contextual recognition to cleanse and standardize complex, unstructured product data.

Omnichannel
Experience
Import, combine, cleanse, and export product data to multiple channels: product catalogs, store, Product Information Management (PIM) systems, etc.

Enhance
Discoverability
Increase faceted and cross-channel searching by accurately linking keywords to products by attribute anywhere across your product line.

Improved Customer
Experience
Accurate product variation and category data allows your website to provide accurate and useful recommendations for customers.
Large retailers have millions of products with multiple variations which makes it impossible to manage and categorize the data manually. Data Ladder's ProductMatch software uses semantic and contextual recognition, paired with advanced machine learning techniques to cleanse and standardize product data from multiple sources, just as a human would, and create master product data with high integrity.
You may have a text file containing a list of product names and specifications. A simple list that lists the manufacturer, product name, dimensions, weight, and variations like Special Picker BT5 Radial Tire – 355/80R15 101P. This data will be mapped as:
Product attribute values need to be derived and implemented systematically, and inconsistencies herein will significantly impact the accuracy of post-processing jobs, which impacts functions like faceted search results, upselling prompts, related product recommendations, and product comparisons. Unstandardized product attribute data also results in incorrect identification of the size and scope of the product database due to high levels of duplication. Data Ladder helps you standardize product data and extract attributes automatically after cleansing. All of this is done within a modern visual interface, proven to improve attribute extraction by at least 10%.
Cleansed product data also facilitates price matching. Once the data has been cleansed and standardized it becomes trivial to extract pricing information from competitor listings for comparison.
Data Ladder helps medium and large businesses with their data quality needs. Are you a marketing director trying to piecing together market research data for a product launch? Or are you a catalog manager maintaining large volumes of product data? Regardless of your technical prowess, ProductMatch offers seamless integration and management of the most intricate data – without the headaches! Our product matching software is specifically designed to uncover the hidden relationships, learn from past experience with Machine Learning, and create hierarchical categorization on top of unstructured data.

Vitalware: Speed is the key
to success

Data Cleansing Techniques for Redundancies

Classify Product Data: Classification Standards and How to Implement them Painlessly
Start your free trial today