Data Preparation Software
Power business intelligence and analytics with clean, deduplicated, and highly standardized data using the industry's fastest data preparation software. The visual interface allows you to build and test out scalable data preparation configurations in minutes so you can go from data to insight faster than ever.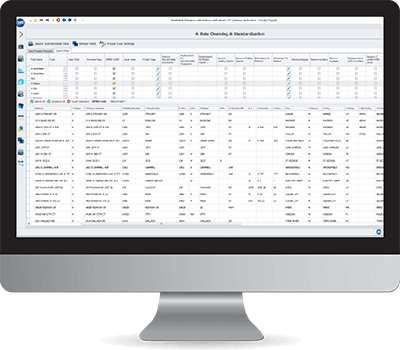 I want to shorten Time to Analytics
Connect your sources and prepare your data intuitively to get business intelligence faster.

I want to see my data as it changes
See the impact of each data preparation step with our highly visual, iterative approach.

I want to let business users prepare their data
Let business users prepare their data sources themselves with code-free data preparation.
What is Data Preparation?
Data preparation, also known as data wrangling, is a data management process that involves combining data from disparate sources, profiling it to understand issues and potential improvements, and then cleaning and enriching it to prepare it for use by downstream applications, most commonly, business analytics.
Traditionally, IT has been the gatekeeper when it comes to data. When business users needed to use a data source for business intelligence, they had to wait on IT to code routines to move and extract the data, standardize, deduplicate, correct, and otherwise clean it, and then provide an enriched dataset ready for analysis. As a result, in many enterprises today, time to analytics is measured in quarters or years.
You need a better, modern approach to data preparation.
Transform Dirty Data
| | | |
| --- | --- | --- |
| | 10 Main Street, Springfield, 01234 | |
| | | |
| | 10 Main Street, Apartment 304 | |
To Deduplicated, Cleaned and Merged Data
You need Data Ladder.
Our industry-leading data preparation software provides a point-and-click interface to help you combine disparate data, profile it to understand underlying issues, correct spelling errors and standardize it, fill in missing information and deduplicate it, and provide a clean, consistent dataset ready for analysis, regardless of where your data lives and in which format.
Improve analytics with self-service data prep and make it your competitive advantage.
How Can Data Preparation Software Help You Grow Your Business?
In the race to become more data-driven and drive better business decisions, organizations are increasingly finding the conventional data warehouse architecture inflexible, instead preferring ad-hoc exploration of corporate data. Problem is, preparing source data for analysis is a job no one likes and yet takes the longest. Data scientists claim that they spend 80% of their time finding, organizing, and cleaning data rather than analyzing it. Self-service data preparation software negates this problem completely.
In a nutshell, data preparation will help you improve

Time to Analytics

Application Migrations

Operational Efficiency

360-Degree Views
What You Get with Our Data Preparation Software

Unmatched Speed and Accuracy
Unparalleled cleansing accuracy and speed for enterprise-grade data preparation, beating IBM and SAS.

Big Data Capability
Seamless integration with MongoDB and Hadoop-based databases for processing of 100 million+ records.

Proprietary Matching Algorithms
Mix of established and proprietary matching algorithms with a high level of matching accuracy.

Code-Free Data Preparation
Designed for both business and IT users, DataMatch allows you to match and cleanse data visually.
With Data Ladder, You Get: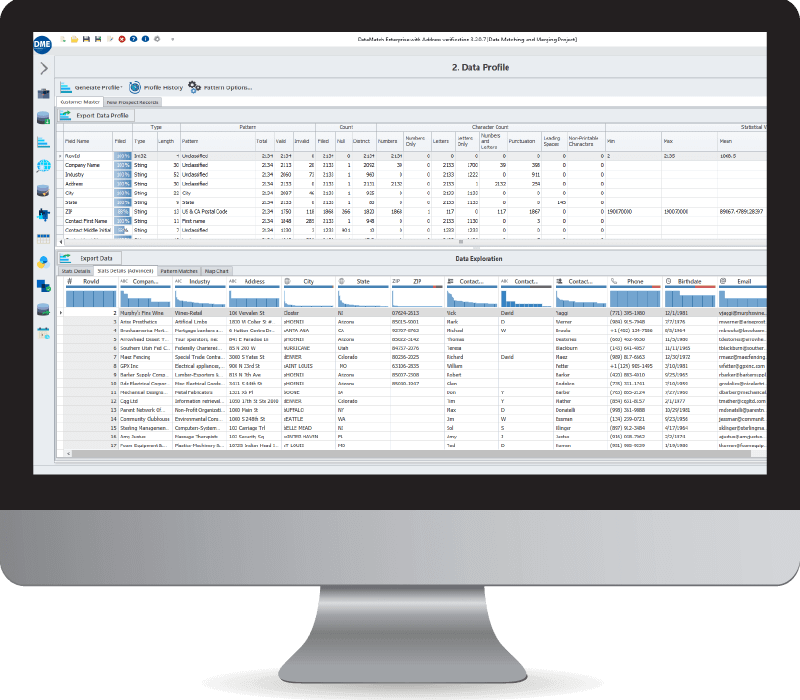 Keeping an Eye on Good Quality Data for the Manufacturing Industry

Data Preparation
for Analytics

DataMatch Enterprise: Fitness For Your Business
Ready To Start Preparing Data and Power Business Intelligence?
During your 30-day trial, you can access DataMatch Enterprise risk-free. The data preparation software is user-friendly and easy to install – what you see is what you get! However, we recommend a 30 to 60-minute non-obligatory online consultation with one of our subject matter experts to help you get the most out of your free trial.