Excel Deduplication Software
Detect duplicates in Excel spreadsheets using world-class fuzzy matching algorithms, pattern recognition, and 300,000+ standardization rules to identify name, company, and address variations.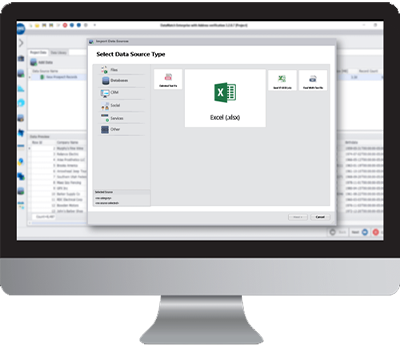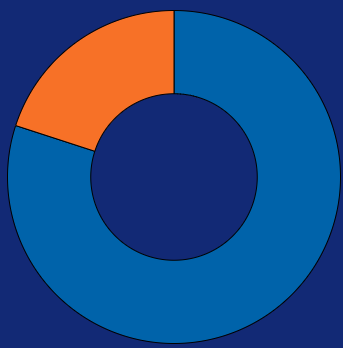 80%

CIO cite problems with Excel Spreadsheets
Surveys reveal that 80% of CIOs cite problems with Excel spreadsheets. The primary issue is that Excel is prone to error and requires intensive human review to ensure duplicates are not being created across multiple, linked sheets and typographical errors are quickly identified to facilitate record linkage. The financial risk continues to increase as a result of Excel errors and missed duplicates, with firms across the world losing billions of dollars due to spreadsheet errors.
Excel deduplication features can only catch exact duplicates.

Human errors during data entry and lack of standardized input.

Consolidating multiple lists gives rise to duplicates, most of them non-exact.

Links between similar records are not recognized because of incomplete data.

Typos and variations in names, phone numbers, and addresses need manual review for deduplication purposes.
Why is Deduplication in Excel?
Hundreds of thousands of records across multiple Excel spreadsheets are not common in organizations, populated across multiple touch-points. This gives rise to spelling mistakes, unstandardized input causing variations in spelling, and multiple entries for the same entity being created by different people. Built-in Excel deduplication features can only go so far, helping you highlight duplicates using conditional formatting and merging basic data. Those methods only work with 'exact' matches though. To accurately compare records within and across spreadsheets, especially when consolidating data, you need Excel deduplication software that employs fuzzy matching techniques to identify every possible duplicate.
Increase employee trust in internal data by deleting duplicates so they don't have to sift through a lot of data to find the right entry.
Identify duplicates and near-duplicates across your Excel spreadsheets and merge them to create enriched 'master' records.
Find email errors using Excel deduplication software that automatically suggests corrections and merges duplicates.
Stop paying for duplicates when purchasing or renting lists by identifying both exact and non-exact matches automatically.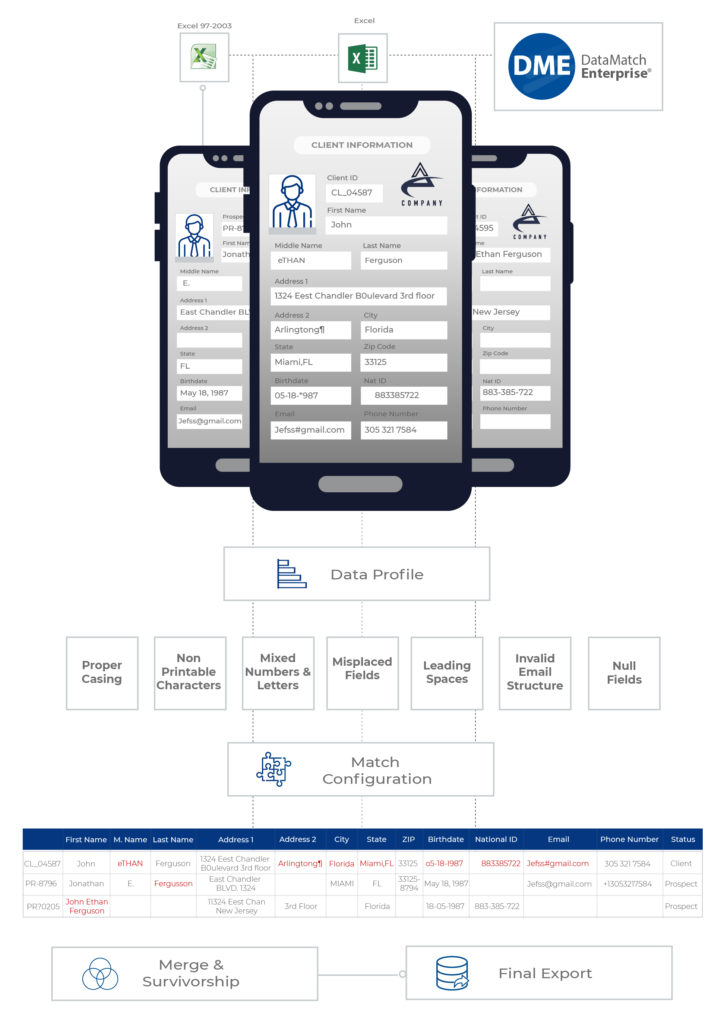 What You Get With Our Excel Deduplication Software

Proprietary Duplicate Detection
Use world-class, proprietary data matching algorithms to detect duplicates regardless of spelling errors, variations, or incomplete data.

Data Discovery and Profiling
Find and fix data quality issues within the first 5 minutes of set up to improve match quality and accurately dedupe your spreadsheets.

Match and Merge

Merge the most complete information across duplicates to create a 'master' and overwrite data from that master to other duplicates.

Data Integration

Efficiently clean and deduplicate Excel data or match it against SQL databases, file formats, CRM, etc. and export to any source.
Used by more than 60% of all businesses, Excel remains the most popular data management and productivity tool. But, the inherent one-dimensional view that Excel relies on gives rise to a host of problems, with duplication near the top of the list. While it has many powerful features, deduplication is not its strong suit – instead relying on formulae to highlight exact matches only. It is easy to manually maintain the integrity of spreadsheets when they contain a few records, but when they grow to contain hundreds and thousands of records, duplicates and errors multiply.
Businesses want the ease of use of Excel but also want better deduplication capabilities – something that can reduce the amount of time spent manually reviewing and comparing spreadsheets. That is where Data Ladder's DataMatch™ software helps businesses. DataMatch Enterprise™ allows you to instantly import Excel spreadsheets, standardize data, and then match records to remove duplicates. All of this is done in-memory, meaning your original data is not affected while you test your deduplication settings. Once you are satisfied with the result, export clean deduplicated data to your target spreadsheet or any other data source across the enterprise.
Businesses get the best of both worlds. They get to keep using a software they are comfortable using, but they also get fuzzy matching deduplication in Excel. Our Excel dedupe software comes with advanced features like cross-column matching, pattern matching, and advanced name and company deduplication to ensure data consistency.
Data Ladder's Excel deduplication software can compare duplicates across systems with 100 million+ records and has been rated the fastest and most accurate duplicate removal software in multiple independent studies, consistently outperforming competing solutions from IBM and SAS. Whether you're a business user or IT, experience the power of code-free, intuitive data cleansing and increase operational efficiency today.

Equipment Reseller Saves Time
Managing Multiple Customer Lists

Matching
Evolution

The Music Industry Learns to
Sing with Data Cleansing
Start your free trial today