Profile your data pre-migration to understand data quality in both source and target, and then create appropriate cleansing rules before and after migration automatically and intuitively.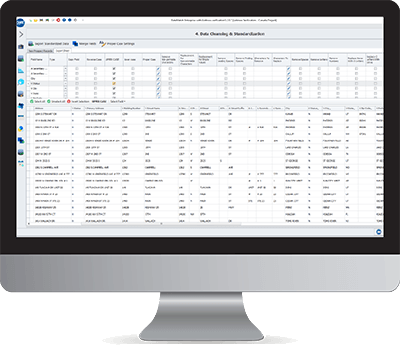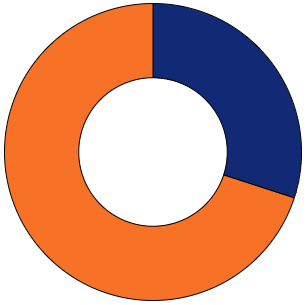 30%
Data Cleansing Project Fails
Research reveals that 30% of all data cleansing projects fail. The leading causes are unrealistic estimates of data quality, inconsistent and incomplete data in source systems, and inaccurate source to target mapping. Problems in any of these areas compromise the data migration project costs and timelines significantly, resulting in failure. All three causes are a direct consequence of dirty data. Using data migration cleansing software to complete, correct, and standardize in source and target can minimize surprises at later stages of the project.
Merging data from multiple sources to a target may create duplicates.

A large number of obsolete and non-compliant records in source systems.

Lack of data governance processes can result in unstandardized data across sources.

Incorrect, inaccurate, inconsistent, or duplicate data entry in source systems.

Source to target field mapping issues can result in jumbled up data during systems migrations or merging.
What is Data Migration Cleansing?
Different systems have different rules, formats, and standards for storing data, which results in a lot of errors during systems migration, often to such an extent that the project must be abandoned altogether. Successful migrations require a data-driven approach, which begins from data profiling to understand the extent of data quality issues in source systems and required data quality, and then defining and executing a data cleansing strategy. The migration is monitored closely during the entire process, and mapping issues are resolved while prepping the target system for migration. Modern data migration cleansing software cuts down project timelines significantly – from months to days – by minimizing manual cleansing work.
Import, combine, and export data from virtually any source: CRM, social media, ERP, Big Data lakes, PIM, IBM DB2, Oracle, file formats, etc.
Exhaustively profile data across legacy sources to identify data quality issues and hidden patterns for a well-defined data cleansing strategy.
Import one source or multiple and clean hundreds of millions of records at a time using standardization libraries and data quality rules.
Configure source to target mapping manually or automatically with fuzzy logic and create validation rules.
What You Get With Our Data Migration Cleansing Software

Unmatched Speed And Accuracy
Powerful semantic matching technology uses contextual recognition to cleanse and standardize complex, unstructured product data.

Intelligent Data
Parsing
Parse address, email, product, entity, and other data with customizable parsing capabilities for mass scrubbing and standardization.

Deduplicate Without
Losing Data
Increase faceted and cross-channel searching by accurately linking keywords to products by attribute anywhere across your product line.

Automated
Standardization
Apply over 300,000 built-in rules for names (Jon, Jonathan, John), phone numbers, address, and company name for standardization.
Maximizing ROI and profits require that businesses use the best tools available to them, which is why forward-thinking businesses opt to migrate to better systems whenever possible. Newer and better systems can help your business do more with the data that you already have. There is one problem – the data formats, file types, ordering, and categorization can differ greatly from one system to the next, making it hard for data to be accurately mapped in the new system.
Migrations are also a painful business process. Data errors result in the new system not functioning properly and the whole migration process is significantly delayed, or in the worst case, abandoned. The most efficient way of combating systems migration challenges is to prepare the data through data cleansing tools. Data migration cleansing software helps you profile data accurately so you know exactly what and how you need to clean for your data migration project to be successful.
With Data Ladder, you can import multiple sources and apply cleansing rules in bulk. Mapping issues are resolved too, allowing you to do in days what used to take months previously. The software equips you with a total data quality management solution, where you monitor every step of the migration and the impact of data on the end-result to ensure success. Our data migration cleansing tool delivers unparalleled performance and a feature-set that ensures your needs are met. Data Ladder uses record linkage, data matching, fuzzy matching, data duplication checks, intelligent parsing, and other technologies to prepare your data for a painless systems migration process.
DataMatch data migration cleansing software can process 100 million+ records, within and across sources, and has been rated the fastest and most accurate list cleaning software in multiple independent studies, consistently outperforming competing solutions from IBM and SAS. Whether you're a business user or IT, experience the power of code-free, intuitive database cleansing and increase operational efficiency today.
Start your free trial today